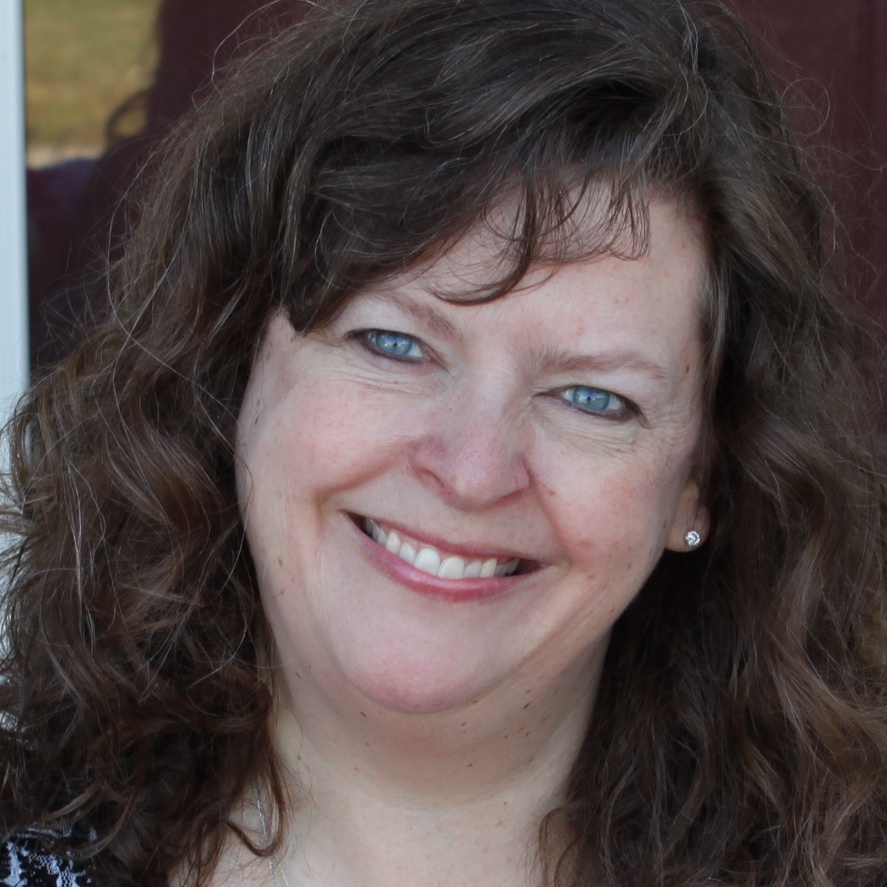 Lisa Silmser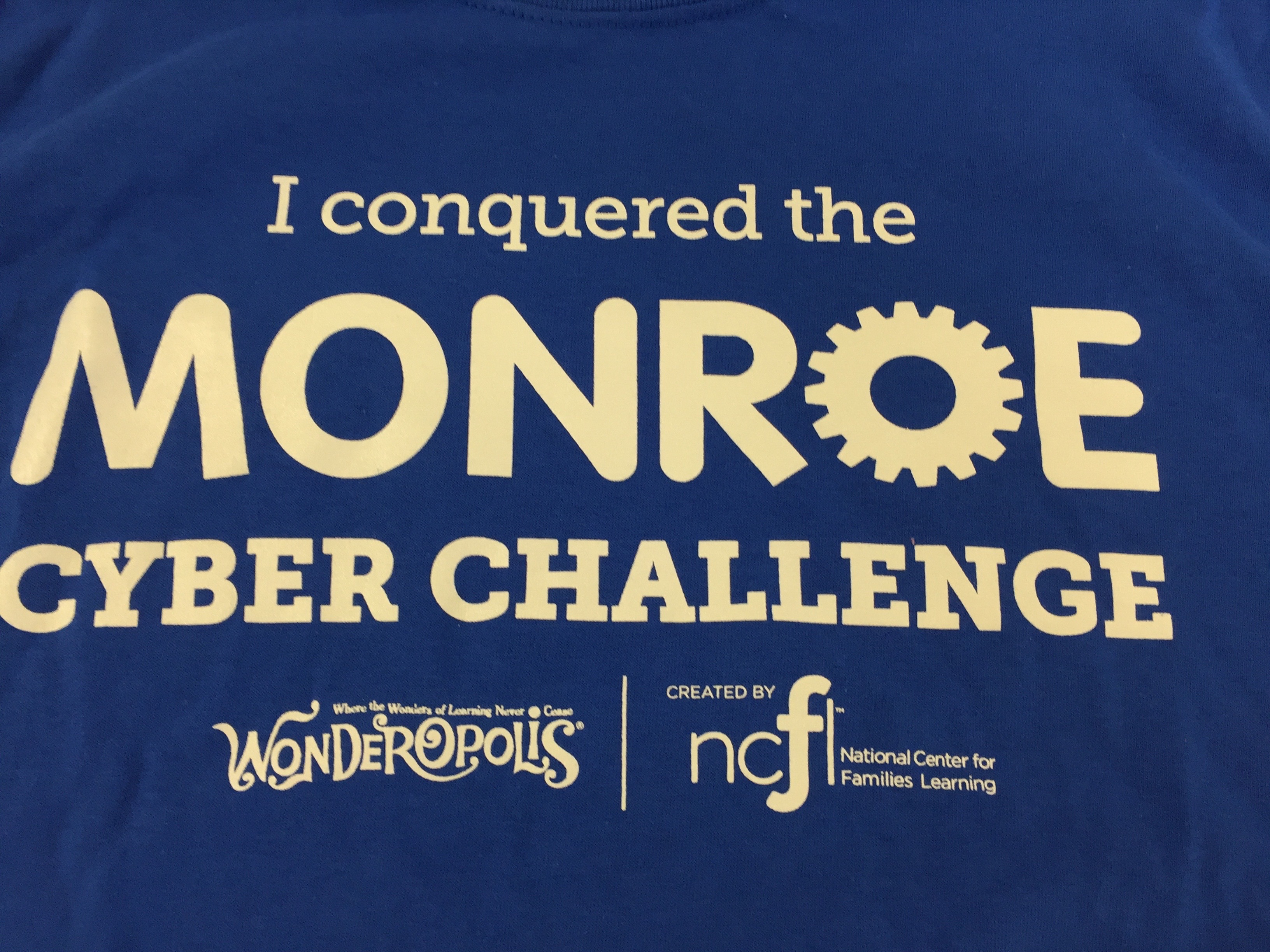 Last June, with just seven days left in the school year, my 5th grade colleague and I decided to do an experiment. We wondered what would happen if we offered our incoming 4th grade students a chance to get a jump-start on 5th grade over the summer. We wondered what would happen if we taught them about Summer Slide? Would they make the effort to grow over the break from school?
We wheeled the Chromebooks into their classrooms and hyped them up. We explained that scientists have studied what happens to students over the summer break and they found that kids typically lose 2 months of reading and 2.6 months of math. But the same research shows that if students spend 2-3 hours per week on academic tasks that there is no learning loss, and better yet, if they spend 4-5 hours, they actually GROW over the summer months. We taught them how to access everything from home and we crossed our fingers.
Our plan was simple – use Google Classroom to set up a weekly routine of engaging tasks that students could do with only minimal interruption into their normal summer activities. We set up Math Mondays where students were given challenging problems and asked to share their math thinking along with their answers. On Max Growth Tuesdays and Thursdays students were directed to report on a book they were reading or to complete lessons in an online resource called MobyMax. On Wonderful Wednesdays they were given Wonders of the Day that specifically connected to 5th grade science topics and we asked them to post a summary to answer the Wonder questions provided at the top of each article. Fun Fridays gave kids a suggested activity as means to spend time with their families and friends engaging in community or local events and resources. Afterwards they were to report back on what they discovered together with their families.
As an enticement we kept track of the students who consistently participated and we provided simple comments and feedback to their posted answers and stories in Google Classroom. We also offered incentives for consistent participation. If they completing nine activities in the three weeks of June, or twelve activities in each of the four weeks of July and August, they got a prize pack in the mail. If they completed the full summer program, they could pick up their final prizes at our Back to School Open House at the end of August.
After school let out we waited to see if anyone would participate. It was completely optional after all; we sent home a flyer, but these parents didn't know us or trust us. And what 4th grader in their right mind would choose online learning over the thrilling activities that are typical of summer? We discussed the distinct possibility that we would have set up the Monroe Cyber Challenge and it would sit undisturbed somewhere in cyberspace.
And yet that first week, a few kids started to trickle in and look around the summer classroom we designed. Actually, they did more than look around. They did the activities! They wrote about math. They read Wonders of the Day and wrote questions and summaries and more questions. They shared about going to the free family outdoor movie, about seeing fireworks at the community festival, or about spending time at the library with their friends. One girl told us that through Cyber Challenge she had "lurnd alot" and we couldn't have been more thrilled (poor spelling and all!)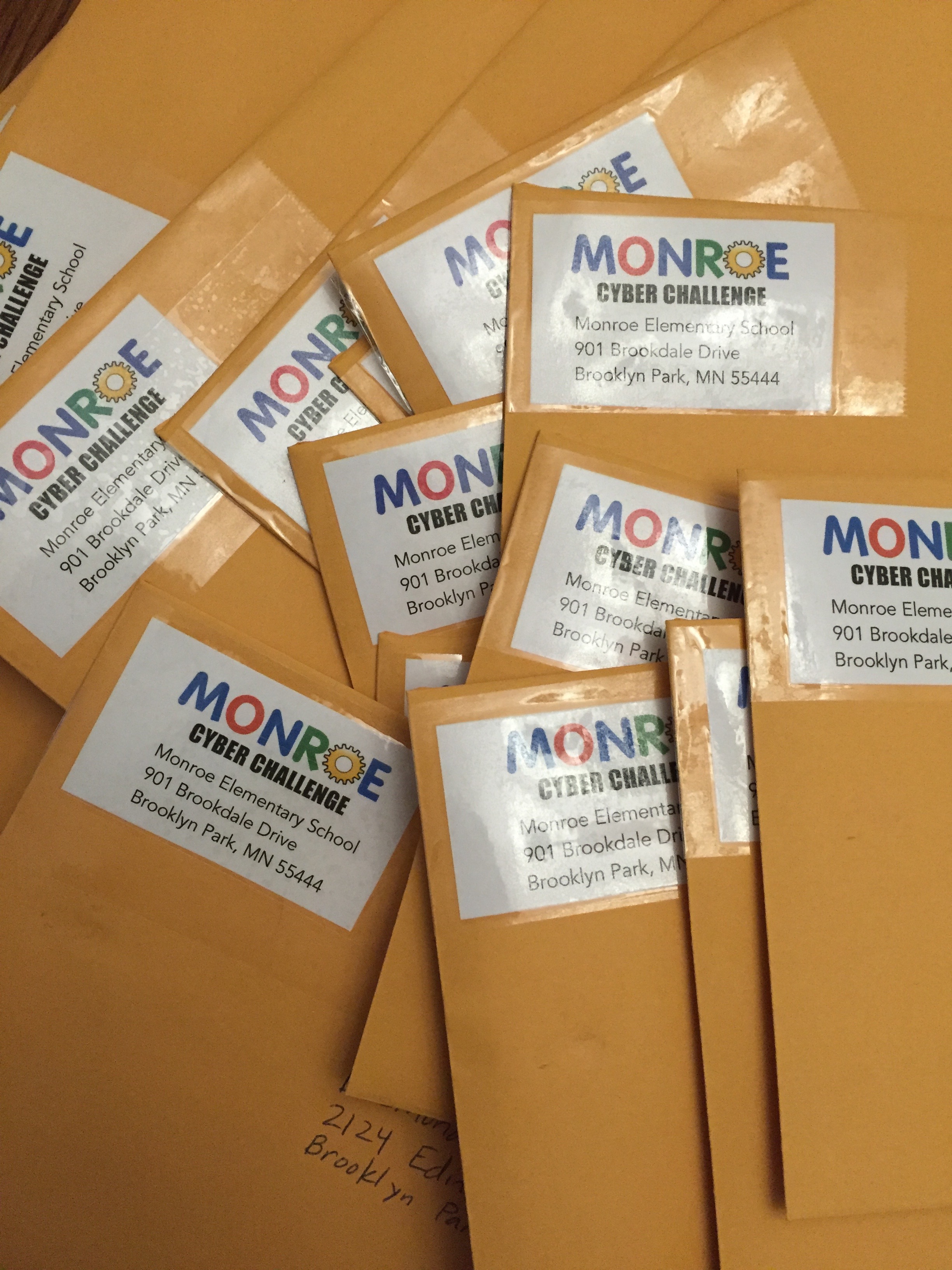 We mailed out a total of sixty-two prize packages in June and July. They were filled with certificates for free items we collected from good student programs (Applebee's, Nickelodeon Universe and our local Broadway Pizza partnered with us). We added in science "treats" like water beads, a plastic boomerang, or a neat little toy called a Boink. To round it out, kids got a page from an Extreme Dot to Dot book and a few Airhead candies (because they clearly weren't behaving like airheads). The response to these simple gifts sent through the good old-fashioned mail was tremendous. They loved their prizes and were quick to let us know.
At our Back to School Open House before school had even begun we had twenty-two students earn the full summer prize pack. They got a fantastic "I Conquered the Monroe Cyber Challenge" t-shirt thanks to the sponsorship of Wonderopolis, a pack of Smartfood popcorn, a small foam rocket with an air launcher and another set of the certificates they'd received in the other prize packages. Parents shook our hands and thanked us for a program that kept their kids excited about learning. Kids told us details about how plants can grow without soil, how hovercrafts work, and how surface tension allows amazing bugs to walk on water. It showed us that these kids didn't just do the work to earn the prizes -- they really learned something. At this point we had confirmation that the Monroe Cyber Challenge was a success.
But there is even more good news. We told these kids that if they chose to do academic work over the summer that they wouldn't see months of learning lost when they returned to school in the fall. We desperately hoped we had made good on that promise.
When we looked at the full summer participants and compared their spring 2016 MAP (Measures of Academic Progress test provided by NWEA) Reading test to their fall 2016 MAP reading test we saw GROWTH! As a group, they grew by 14 points, which sounds pretty good. It sounds amazing however, when we match each participate with a randomly selected non-cyber challenge student with a similar spring 2016 reading MAP score and then consider their level of change. The non-cyber challenge participants, as a group, lost 30 points over the summer while the Cyber Challenge kids had grown by 14 points…that's a difference of 44 points! That gap is both saddening and significant.
Now we cannot say for certain that the difference was the Monroe Cyber Challenge experiences, yet we can tell you that we hope to do it again and again and again.
Keywords:
Share:
0

Comments
Latest Posts from Our Lead Ambassadors: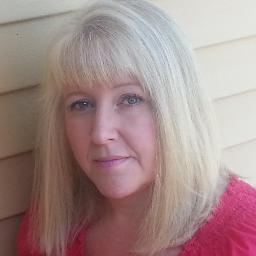 Robyn Thiessen
Mar 8, 2016
I loved to see that other Wonder Leads felt that becoming a Wonder Lead was a dream come true because I felt exactly the same way!! I have used ...
0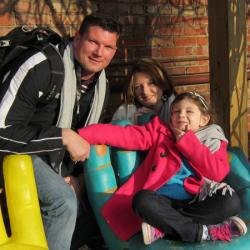 Edwards Family
Jul 27, 2012
When you look at the logo above, what parts jump out at you?What do you think this is the logo for?Do you think Current Events?(That is not really ...
0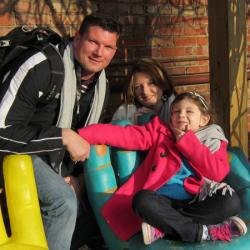 Fines Family
Jul 26, 2012
Greetings Wonder Friends!This week we've been celebrating the WONDERful world of Creepy Crawling Critters at Wonderopolis Camp What-a-Wonder.  We've ...
0