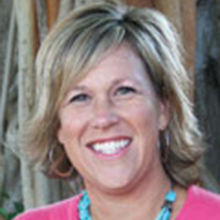 Jennifer McDonough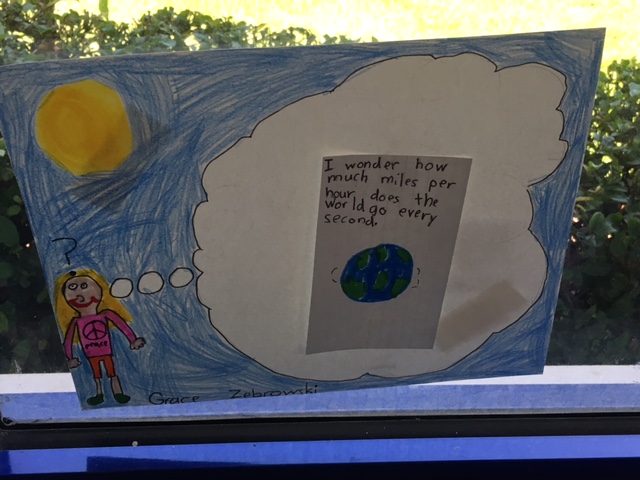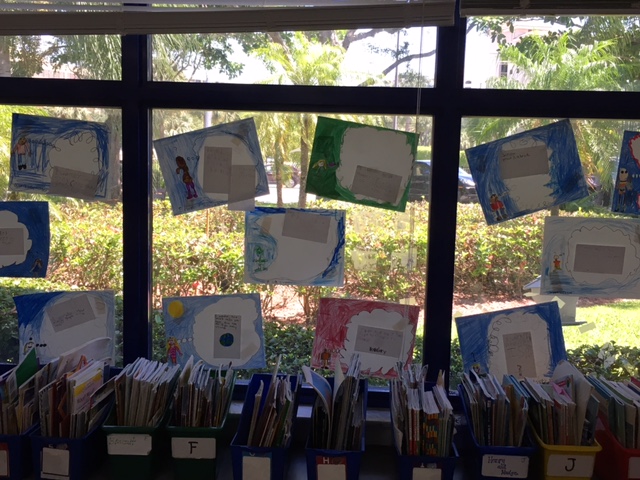 We all know that feeling when we are knee deep in a lesson, most everyone is engaged and you call on that one student whose hand is eagerly raised and has a question that has nothing to do with the concept being discussed at that time. Ugh. It is in those moments when we are forced to make choices. Of course we want our classrooms to be places where children can ask questions and learn from their own inquires but the reality is that we can create a management nightmare by getting off topic to answer every question that comes to mind within a school day. So, how do we stay true to our wonder values while also facing the reality of everyday classroom life?
When creating a Place of Wonder in your classroom there needs to be a place where students can leave questions they have that may not be able to be explored right in the moment of asking. There are many versions of Wonder Walls in classrooms but this is what our class decided upon this year. Each child drew themselves with a huge, empty thinking bubble. We hung them in the window and whenever a child had a question, they would write it on an index card and tape it into their thinking bubble. We would use these questions as a springboard for Wonder Wednesdays (instead of read aloud or morning meeting we instead took that time to ponder questions) and used Wonderopolis to find the answers. Once we were able to discuss and come up with an answer to the question, the child who asked the question then wrote the answer on the back of the index card and took it home to share with family and friends. This left the bubble open to new wonders as the year progressed.
My first graders also loved trying to answer each others questions by writing their thinking down on index cards and taping it next to the question a friend had posed. This kept up the excitement as students waited for their questions to be the focus of Wonder Wednesday.
As educators, we are constantly trying to balance the magic of inquiry and the realities of education we can't always change. Creating an environment that has a place for questions (and answers!) is another way to meet this challenge.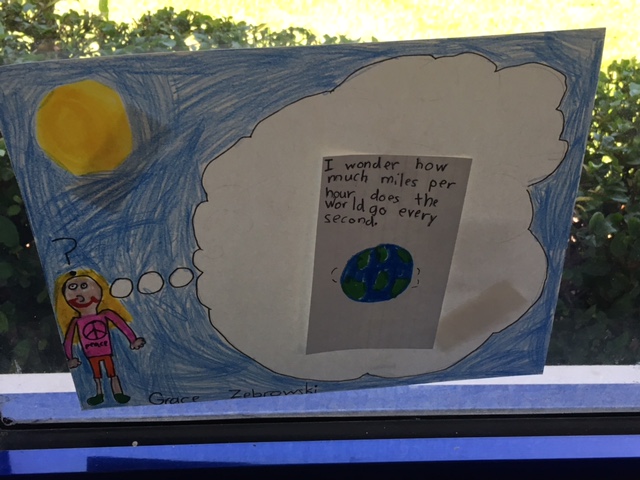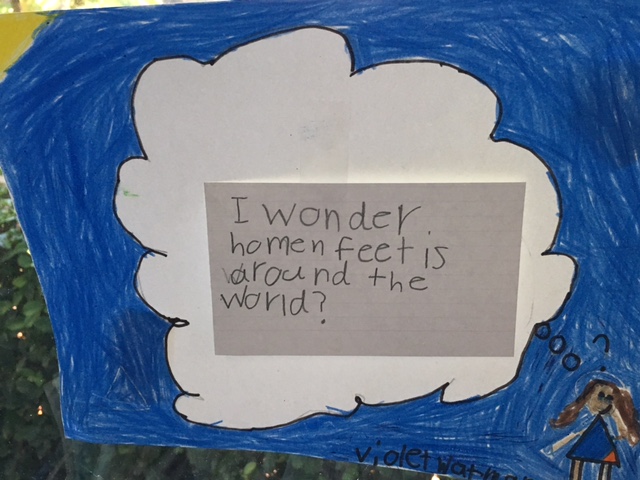 Share:
0

Comments
Latest Posts from Our Lead Ambassadors: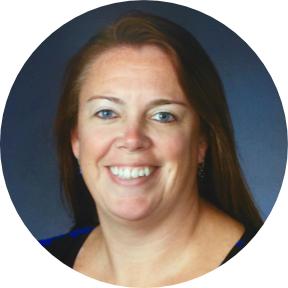 Krissy Pierce
Mar 9, 2016
I am so excited to embark on this journey with the other Wonderopolis Lead Ambassadors! I have been a long time follower of all things Wonderopolis ...
1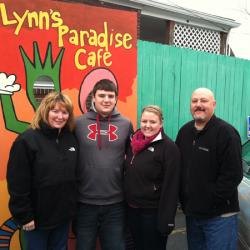 Caplin Family
Sep 15, 2012
Not often do I purchase books anymore without visiting my local library. Actually the librarian told me I make the best referrals for new books. I ...
0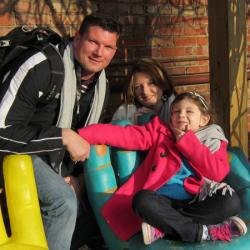 Edwards Family
Jul 27, 2012
When you look at the logo above, what parts jump out at you?What do you think this is the logo for?Do you think Current Events?(That is not really ...
0