Christie Wyman
Acrostics are a fun poetic challenge. A bit like a puzzle! Choose a topic -- word or short phrase -- and write it vertically. Next to each letter, write a word, phrase, or complete sentence about the chosen topic beginning with that letter. It might take some fiddling, but it will come!
Here's an acrostic tribute to the Slice of Life Challenge, which I participate in every March. It's tough going at times, but I wouldn't give up participating in this wonderfully supportive community of writers for anything.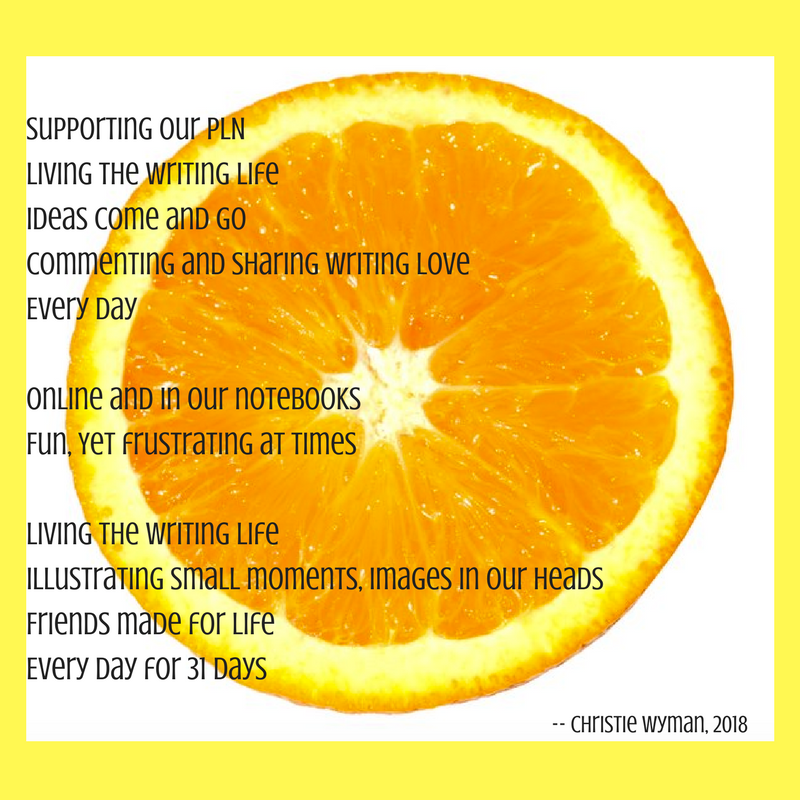 To learn more about acrostic poems, and perhaps share with your students during National Poetry Month, check out Wonderopolis' "Wonder of the Day" #169: What Is an Acrostic Poem?

Keywords:
Share:
0

Comments
Latest Posts from Our Lead Ambassadors:
Carol Varsalona
Dec 15, 2018
It's that magical time of the year when the night sky sits in stillness, the neighborhood quiets down, and wait for the sounds of jingle bells and ho ...
0
Laura McShane
Nov 21, 2018
The proverb goes: "Necessity is the mother of invention." Here's our plan to keep kids' little hands busy over the long holiday breaks: Our wreath ...
0
Kristie Ennis
Oct 15, 2018
"This book is for teachers who want something better for their students and who believe in each child's capacity for deep and creative ...
0