Christie Wyman
Acrostics are a fun poetic challenge. A bit like a puzzle! Choose a topic -- word or short phrase -- and write it vertically. Next to each letter, write a word, phrase, or complete sentence about the chosen topic beginning with that letter. It might take some fiddling, but it will come!
Here's an acrostic tribute to the Slice of Life Challenge, which I participate in every March. It's tough going at times, but I wouldn't give up participating in this wonderfully supportive community of writers for anything.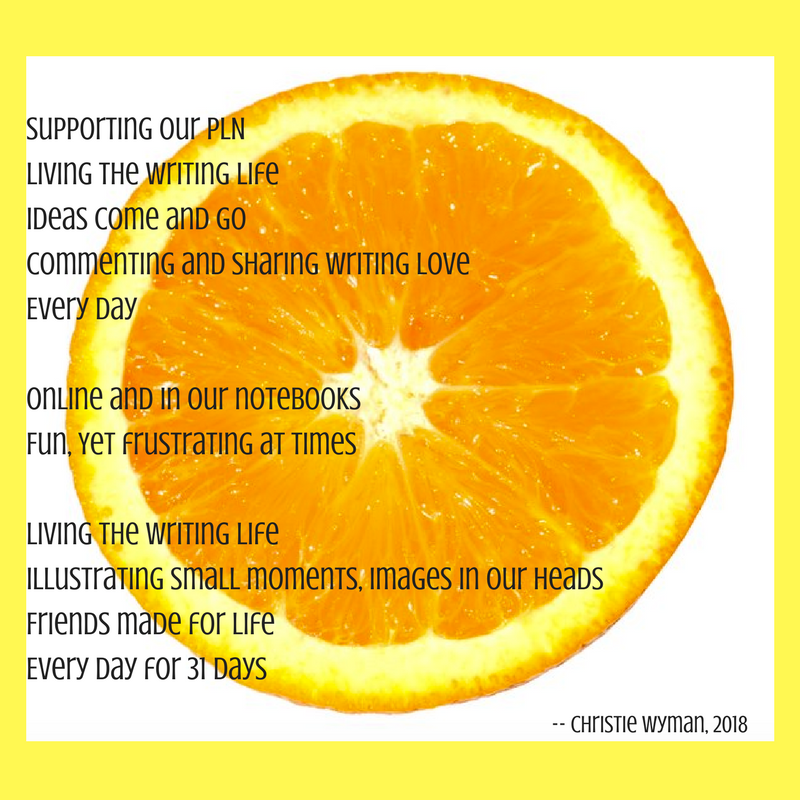 To learn more about acrostic poems, and perhaps share with your students during National Poetry Month, check out Wonderopolis' "Wonder of the Day" #169: What Is an Acrostic Poem?

Keywords:
Share:
0

Comments
Latest Posts from Our Lead Ambassadors:
Laura McShane
Sep 17, 2018
Cleveland, Ohio is fortunate to have rich tapestry of cultures from all over the world and to have a park which celebrates this beautiful diversity. ...
0
Kristie Ennis
May 22, 2018
This weekend, I had the opportunity to spend some time at the Morton Arboretum in Lisle, Illinois. It was an overcast, but warm day and the ...
0
Matthew Arend
May 2, 2018
Summer is just around the corner and after a year of exploring, learning and creating, students must continue to be exposed to these experiences. ...
0