Christie Wyman
Acrostics are a fun poetic challenge. A bit like a puzzle! Choose a topic -- word or short phrase -- and write it vertically. Next to each letter, write a word, phrase, or complete sentence about the chosen topic beginning with that letter. It might take some fiddling, but it will come!
Here's an acrostic tribute to the Slice of Life Challenge, which I participate in every March. It's tough going at times, but I wouldn't give up participating in this wonderfully supportive community of writers for anything.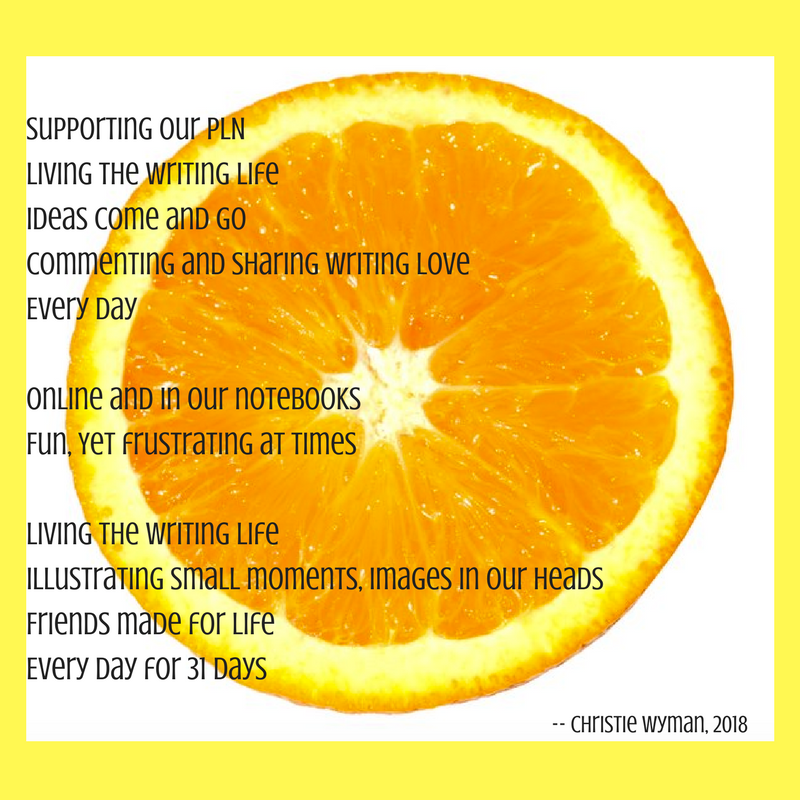 To learn more about acrostic poems, and perhaps share with your students during National Poetry Month, check out Wonderopolis' "Wonder of the Day" #169: What Is an Acrostic Poem?

Keywords:
Share:
0

Comments
Latest Posts from Our Lead Ambassadors:
Delsia Malone
Mar 12, 2018
Ever wonder why 10,000 steps should be taken each day? Every wonder how on earth to monitor or count 10,000 steps each day? I recently had ...
0
Susan Hellard
Jan 16, 2018
As we begin a new year, face new challenges, and prepare to conquer those challenges, many of us make what are called New Year's Resolutions. When ...
0
Krissy Pierce
Nov 1, 2017
Sitting in a Social Studies PD today on Inquiry Design Model and WONDERing how Wonderopolis is utilized in other classrooms as part of Inquiry Based ...
0