Renee Cunningham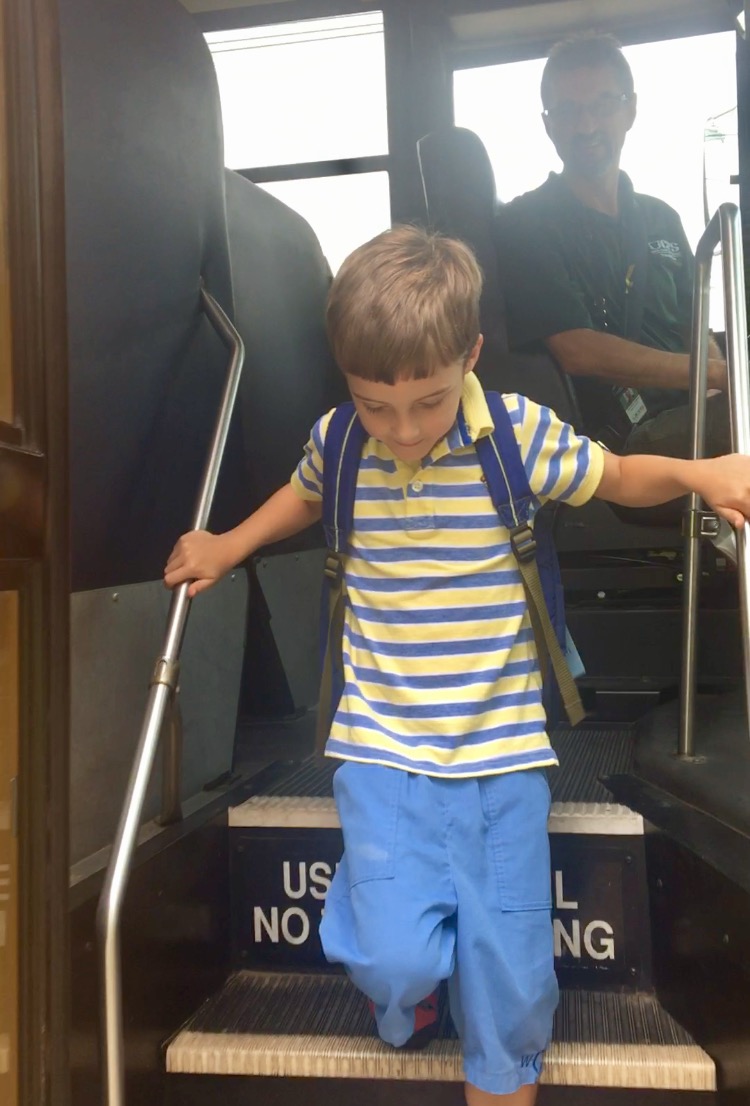 This is my son Will getting off the bus. With a new school and a new class he was anxious the first morning, but hopped off the bus all smiles that afternoon.

It's that time of year...Back to School! The school supplies have been out since July 4th, and ads are running non-stop for back to school clothes. And while it is important to prepare physically for Back to School, it is most important to prepare emotionally and mentally.
Most teachers approach the beginning of the year with excitement...they are rested from summer vacation, have fresh ideas they want to try out, and see the year as a time to redecorate their classroom and start with with a clean slate. Though if they are honest...there is a hint of hesitation and worry in the back of their brains. What if I have a troublemaker? What if I can't reach their learning needs?
And for students this worry and anxiousness can be even more, and harder to mask. Will I make new friends? Will my teacher like me? Will my class be too hard?
Worry and anxiousness aside, we ALL have the opportunity to approach the new year with WONDER. As Winston Churchill said, "Attitude is a little thing that makes a big difference." An endless possibilities of new learning, new experiences, and a clean slate for a WONDERful journey! May we all have the right attitude and be open to the WONDER.
Keywords:
Share:
0

Comments
Latest Posts from Our Lead Ambassadors:
Susan Hellard
Nov 7, 2017
Is this the time of year that we all feel bogged down and busy, or is that another time of year? I simply cannot remember! However, I have made a ...
0
Krissy Pierce
Nov 1, 2017
Sitting in a Social Studies PD today on Inquiry Design Model and WONDERing how Wonderopolis is utilized in other classrooms as part of Inquiry Based ...
0
Kristie Ennis
Oct 31, 2017
This week's Book Fort is all about differentiation because let's be honest, it is an educational buzz word that not many of us really know what to do ...
0