Laura McShane
To commemorate NASA's 50th anniversary of the lunar landing and in celebration of National Literacy Month, McDonalds' has partnered with Reading Is Fundamental, the National Aeronautics and Space Administration (NASA), and Peanuts Worldwide to share the excitement of learning with a new generation of explorers!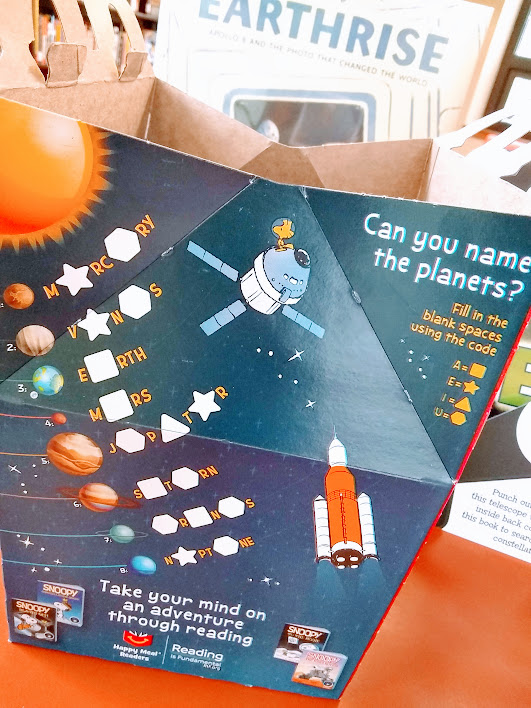 Titles with supplemental material at Reading is Fundamental include:
Artemis, named after the twin sister of Apollo who is also the Goddess of the Moon and the hunt, encompasses all of our efforts to return humans to the Moon – which will prepare us and propel us on to Mars.
Wonderopolis has lesson plans to supplement your space exploration, too!
For more information: https://www.nasa.gov/feature/nasa-and-peanuts-celebrate-apollo-10-s-50th-anniversary
A special thanks to the Northeast Ohio McDonalds -2500 Denison location for bringing this program to our school community in Cleveland, Ohio. The Snoopy 50th anniversary series will be available with the purchase of Happy Meal - throughout the month of September.
Keywords:
Share:
0

Comments
Latest Posts from Our Lead Ambassadors:
Carol Varsalona
Jul 5, 2019
Summertime is a joyful time of year to explore, play in the sun, relax, and recharge. One way to do so is to enjoy the pleasures of reading and ...
0
Christie Wyman
Apr 28, 2019
Ever tried creating a poem with Poem Generator? Why not give it a try!
0
Kristie Ennis
Feb 26, 2019
As we grow older, our sense of wonder tends to move to the back burner. Adulting is hard, y'all! That doesn't mean wonder disappears; it just means ...
0