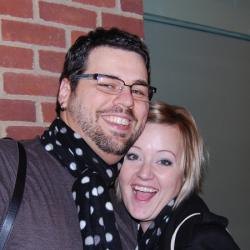 Sarah Nicols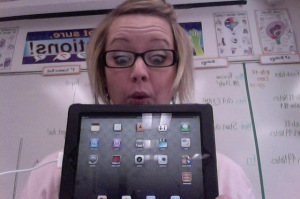 I got an iPad! As I mentioned before, my school is on a one-to-one laptop program with Apple, and all of our students from K-12 have their own laptops. Now, we are moving forward into the wild and wonderful world of iPads!
The main reason we are bringing iPads into the middle and high school is so our kids won't have to lug those giant textbooks around all day. Also, the textbooks that are being developed for the iPad are amazing! Interactive review quizzes, videos, and images that you can manipulate. Check out this video from the Apple website:http://www.apple.com/education/#video-textbooks
Especially in Science, I have found that it is very difficult to convey to my students the motion of a process that is occurring. For example, an impulse traveling down a neuron is very difficult to draw on a white board. However, with some of the apps and in the textbooks on an iPad the students are able to not only watch the impulse travel down, but they are able to move the image, zoom in, zoom out, and pause the process at any point.
I can't wait to see what these new iPads in the classroom will bring, and I am very excited to share my experience with you! Do you have an iPad that you use in learning or teaching? Which apps should I definitely check out? Tell me about it in the comments below!
Share:
0

Comments
Latest Posts from Our Lead Ambassadors:
Susan Hellard
Sep 24, 2017
We just returned from our biggest field trip of the year. Our 5th grade overnight environmental 4H trip. This trip never seems to go as planned, I ...
0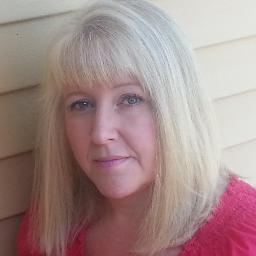 Robyn Thiessen
Mar 8, 2016
I loved to see that other Wonder Leads felt that becoming a Wonder Lead was a dream come true because I felt exactly the same way!! I have used ...
0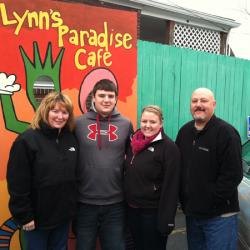 Caplin Family
Sep 15, 2012
Not often do I purchase books anymore without visiting my local library. Actually the librarian told me I make the best referrals for new books. I ...
0