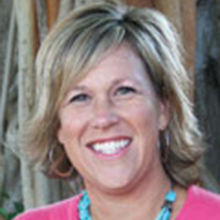 Jennifer McDonough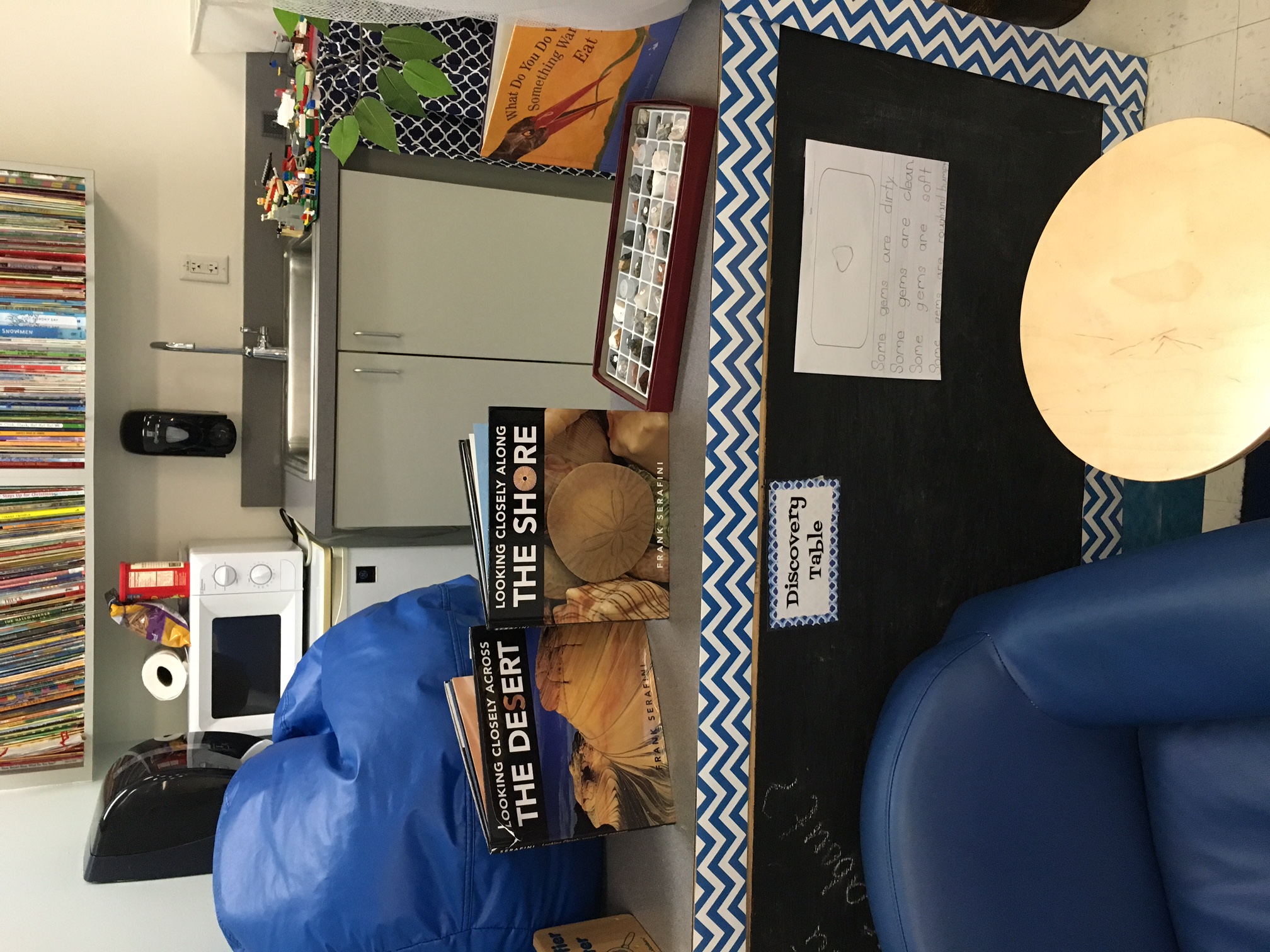 The first graders were getting ready to line up to go back to the classroom after recess when Blake ran up to me! In his sweaty hand, he had a piece of mulch and was exclaiming, "Look Mrs. McDonough, it looks like a grasshopper!" I ooh'd and ahh'd and like most teachers asked him to return it to the playground because it was time to go. In that moment, I saw such a look of disappointment on Blake's face. I had oooh'd and ahhh'd but what I had forgotten was that to a six year old, a piece of mulch is a treasure. Especially one that looked like a grasshopper and in that moment I knew that I if I wanted to encourage wonder in my classroom, I had to support it. Telling a child to throw a treasure on the ground is not supporting that idea. From that day forward I have had a Discovery Table in my classroom.
The Discovery Table has moved from shelf to shelf and table to table as the room is rearranged but the outcome is still the same. I have a place in my classroom where natural "treasures" can be celebrated and explored. Some years I have sent home a letter encouraging kids to bring in a treasure from home. We set up a time to explore what they brought in with magnifying glasses and observation sheets. We explored snake skins, bird's nests, seashells and even a honeycomb. Other years, it is simply there, waiting to be filled after playground excursions. The idea is that it is there. You can find books that give more information about what is found and place them near the objects. You can buy cheap bug boxes to house found insects before they need to be set free to find their "moms" at the end of the day. You can encourage kids to take home their objects after they have been there awhile and replace it with a new one. I have even set up a center in the morning where kids have gone and explored the objects that other students have added to the table. The possibilities are endless based on time, schedules and you and your student's imaginations.
Along with the observation window, creating a space for a Discovery Table is another way to create a place of wonder in your classroom!

Share:
0

Comments
Latest Posts from Our Lead Ambassadors:
Susan Hellard
Sep 24, 2017
We just returned from our biggest field trip of the year. Our 5th grade overnight environmental 4H trip. This trip never seems to go as planned, I ...
0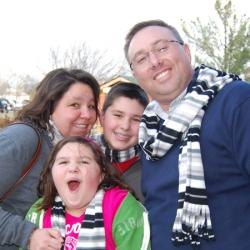 Phillips Family
Sep 14, 2012
Last week our family took a trip to Disney World in Florida.  We haven't been there in four years, so everyone was excited to return.  Since we are ...
0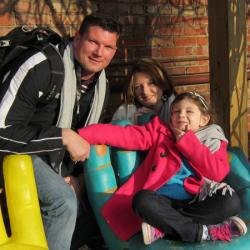 Fines Family
Jul 26, 2012
Greetings Wonder Friends!This week we've been celebrating the WONDERful world of Creepy Crawling Critters at Wonderopolis Camp What-a-Wonder.  We've ...
0