Kristie Ennis
Sometimes, Educational Technology can be so overwhelming; there is so much out there that it is easy to feel that you'll never keep up. There are always shiny, new tools available for classroom and personal use that grab our attention and the attention of our students, but that doesn't always mean they are worthwhile. One of the goals I have in The Book Fort, my weekly newsletter, is to review Ed Tech tools so that teachers can have an easier time choosing those that may be useful to them. One such tool is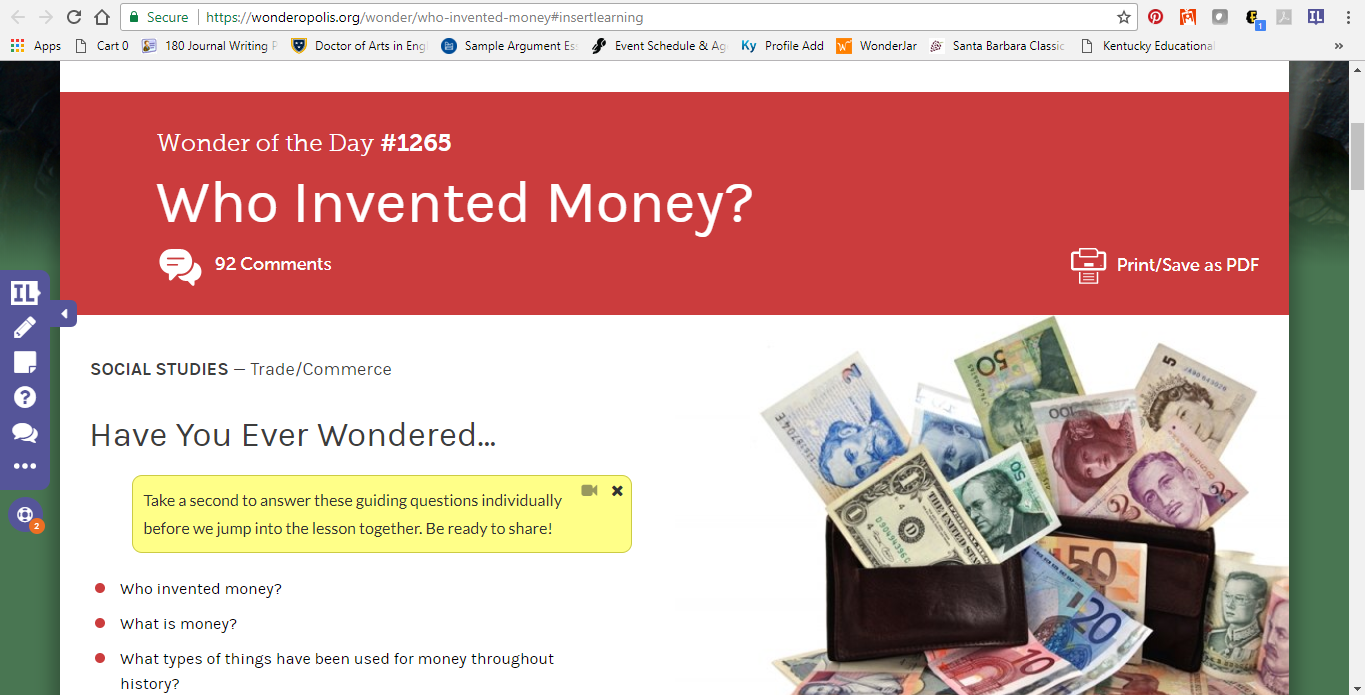 , a Google Chrome extension that allows users to interact with any webpage by adding comments, questions, sticky notes, and much more. Many teachers have access to Chromebooks and other computers for students, so this could be a game changer! Bonus: it works very well with Wonderopolis. Check out the sample below where I inserted some instructions for students to use on one of the Wonders-of-the-Day. Try it today; you'll love it!
Keywords:
Share:
0

Comments
Latest Posts from Our Lead Ambassadors:
Krissy Pierce
May 14, 2018
With a limited budget, cardboard is the perfect place to start. Trailblazers have created a path, and all you have to do is follow it. Start with ...
0
Matthew Arend
May 2, 2018
Summer is just around the corner and after a year of exploring, learning and creating, students must continue to be exposed to these experiences. ...
0
Lisa Silmser
Oct 4, 2017
My school district has a Wellness Policy that strongly encourages the teachers to enforce restrictions on classroom treats and candy. The intention ...
0