Renee Cunningham
We recently purchased a 3D printer for our media center, and it has been a total conversation piece with students and staff alike! It has been such a joyous experience to share with students how it works and let them see the items it produces. They are in aww, and left WONDERing how it really works.
Many have heard of a 3D printer, and some have even see it in videos; but it is a whole new experience to be able to see it in person. Every day students want to stop in to see what item is being printed, and as I have explained the basic components and shown examples to each class they have asked such thoughtful questions.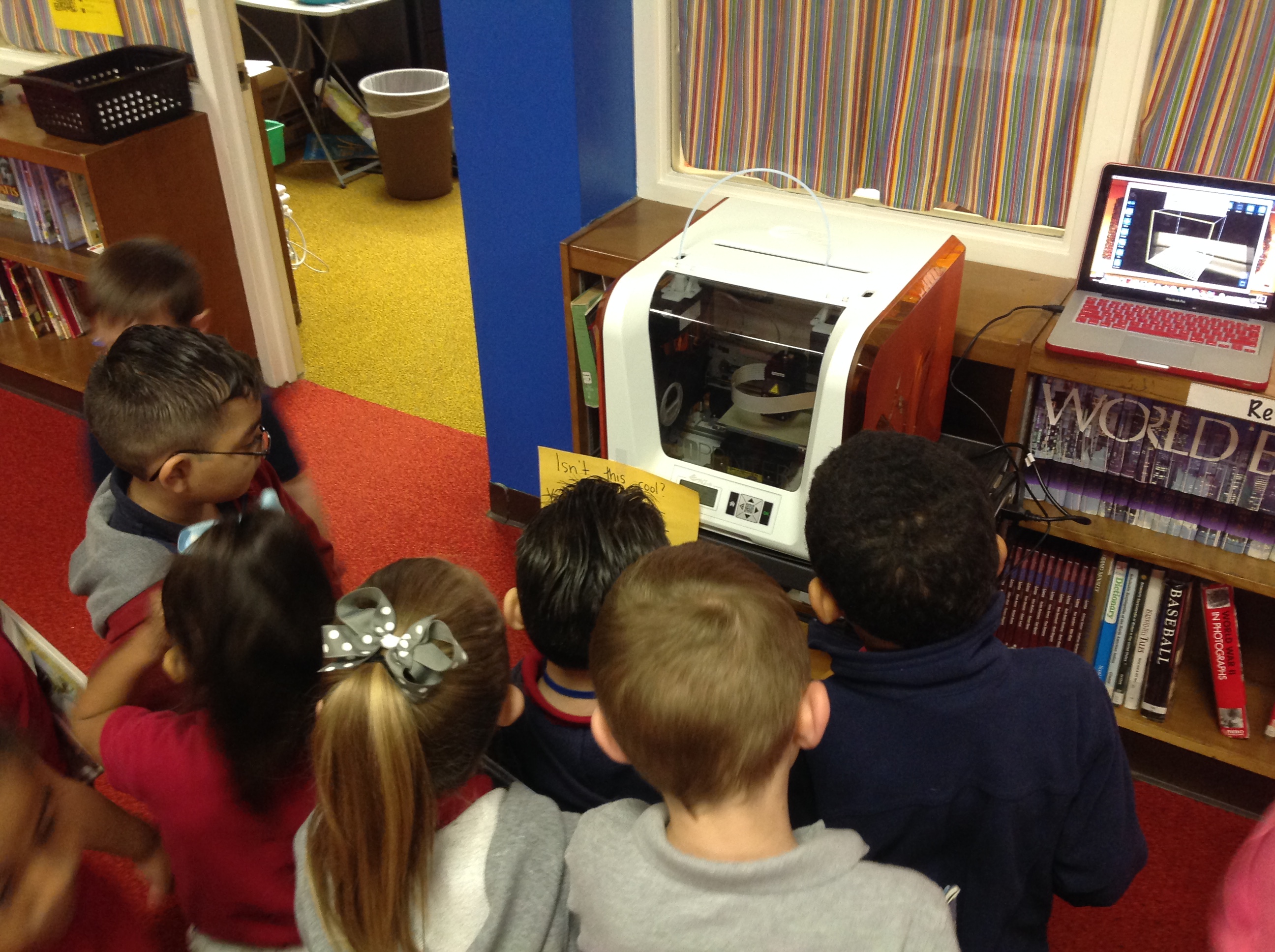 Seeing students' enthusiasm and fascination for the 3D printer has been a powerful reminder of the power of learning experiences. Having students read a website or watch a video provides information, but doesn't provide a learning experience. Many students are "hands-on" learners and thrive on being able to watch, touch, and see.
As a teacher it has been great to see the curiosity this 3-D printer has brought to my students. 21st century skills is a buzz phrase in education, and having this equipment in our school has been a powerful visual of "preparing students for jobs that don't yet exist". Teachers stop by to see what is being printed, and have been excited about possibilities for bringing this machine into their content teaching. I am excited by the possibilities of what my students will create; and in 30 years they may be remembering "our media center in elementary school had a small 3-D printer that got me thinking….".

Keywords:
Share:
0

Comments
Latest Posts from Our Lead Ambassadors:
Matthew Arend
May 2, 2018
Summer is just around the corner and after a year of exploring, learning and creating, students must continue to be exposed to these experiences. ...
0
Robyn Thiessen
Mar 5, 2018
Have you ever had Olympic fever? My kiddos and I just spent the past two weeks cheering, learning, creating, skating, inquiring, researching and ...
0
Lisa Silmser
Oct 4, 2017
My school district has a Wellness Policy that strongly encourages the teachers to enforce restrictions on classroom treats and candy. The intention ...
0