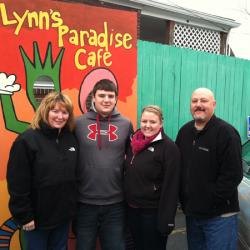 Caplin Family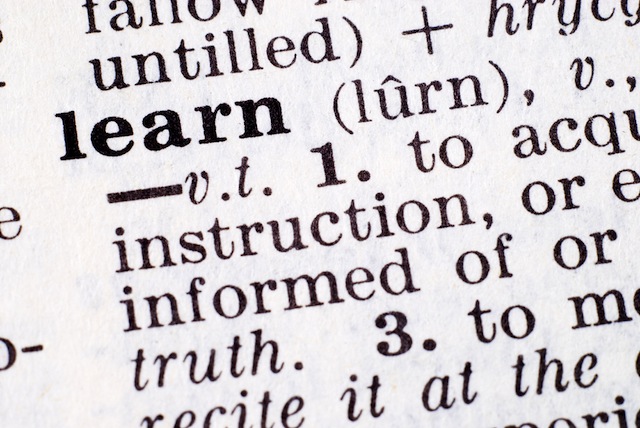 I have been out of school for officially two weeks today.  As I look at the calendar and realize July is creeping around the corner, it is time for me to slowly begin to think about next school year.  Just baby steps that will begin my thinking. I am going to take part in #CyberPD on twitter reading:  Who Owns The Learning:  Preparing Students for Success in the Digital Age by Alan November.  To participate in this opportunity there are 4 different ways.
a)  You can read the book and blog about it if you are interested.  I will be doing that on my blog.
b)  You can following all the blogs by reading about the book and learning along with all of us.
c)  You can follow the conversation on twitter if interested use #cyberPD  as the hashtag
d) You can choose to do all of the above or a combination.
As I prepare for my virtual PD, I am reflecting on this year's journey in my classroom with fifth graders.  We used technology frequently for simple things (web search, dictionary, visual thesaurus, math reviews).  We celebrated WONDER Wednesday by discussing and searching for new information at Wonderopolis.  The students reviewed their non fiction reading skills and then used their wonder notebooks to build as well as continue their learning at home for HW.
I feel positive about the learning that occurred this year in my classroom, and I am comfortable with the atmosphere that we created within our digital learning community.  But my job over the summer is to to continue to grow-to push my learning to a higher level.   One of the ways I will grow is by participating in the #CyberPD along with having conversations through commenting and tweets.  It is one of the best experience to open your learning up to a global audience those beyond your own school, district or even state.  I am super excited to begin this learning.  Will you join us on the first posting:  July 3 by discussing the introduction, Chapter 1-2 at Read and Refine: Building a Learning Community.
Share:
0

Comments
Latest Posts from Our Lead Ambassadors: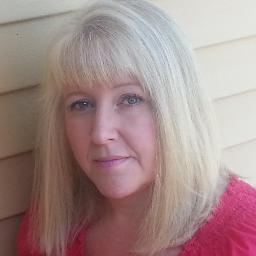 Robyn Thiessen
Mar 8, 2016
I loved to see that other Wonder Leads felt that becoming a Wonder Lead was a dream come true because I felt exactly the same way!! I have used ...
0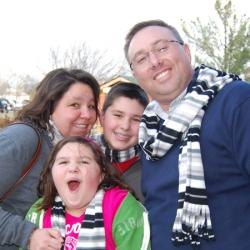 Phillips Family
Sep 14, 2012
Last week our family took a trip to Disney World in Florida.  We haven't been there in four years, so everyone was excited to return.  Since we are ...
0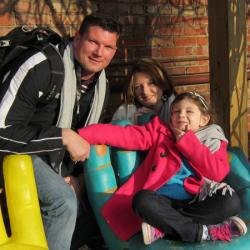 Fines Family
Jul 26, 2012
Greetings Wonder Friends!This week we've been celebrating the WONDERful world of Creepy Crawling Critters at Wonderopolis Camp What-a-Wonder.  We've ...
0