Robyn Thiessen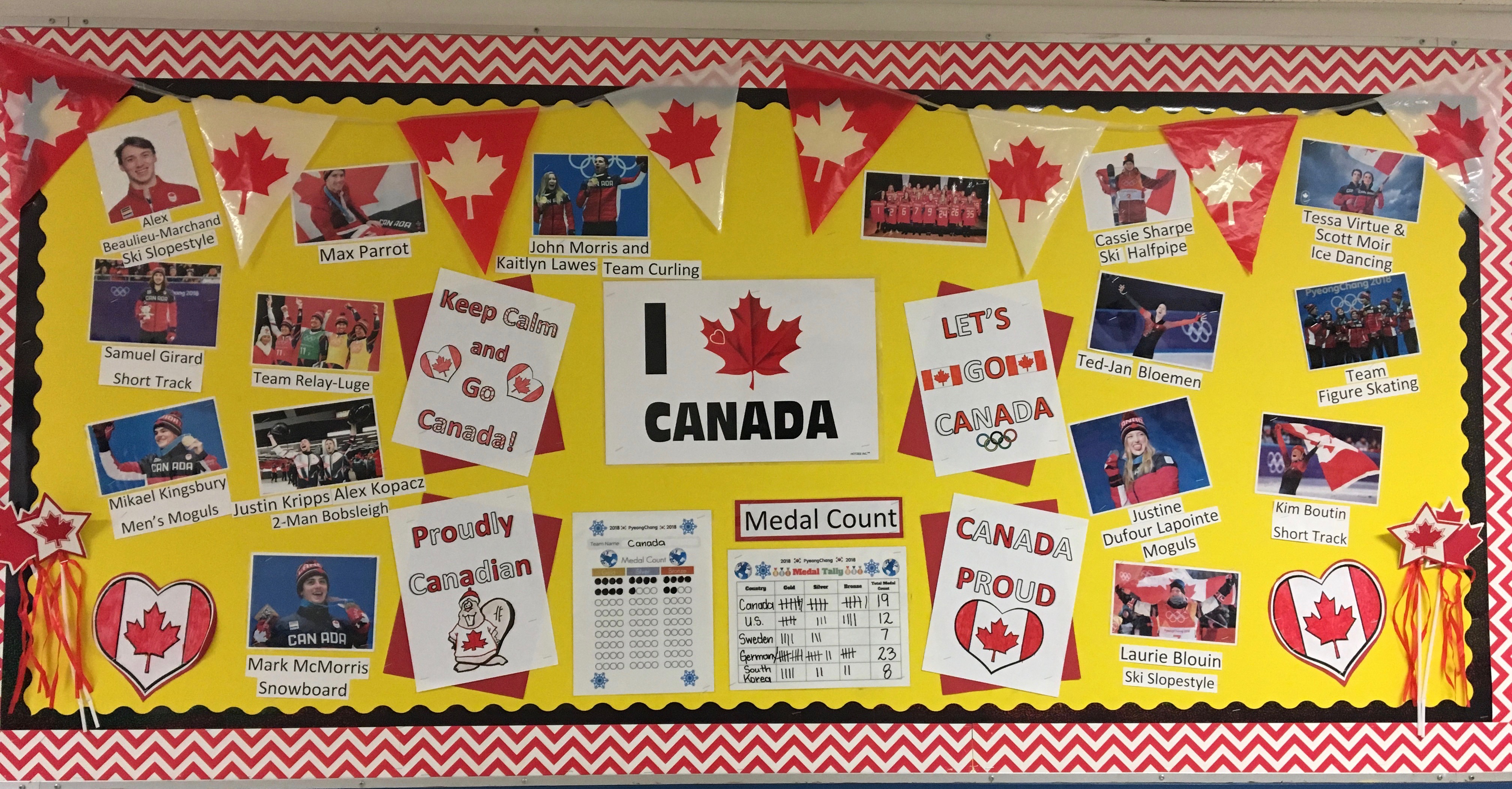 Have you ever had Olympic fever? My kiddos and I just spent the past two weeks cheering, learning, creating, skating, inquiring, researching and tallying. What an amazing learning opportunity these past winter games held for my me and my students!
Through an amazing non-profit organization my students and I have been partnered with a current Olympic athlete. Classroom Champions connects athlete mentors with at risk youth to help them learn and plan for their future. Mentors send videos on topics such as Goal Setting, Fair Play, Courage and Perseverance. We are given challenges by our mentor each month.
This year we are connected with Team Canada's Women's Hockey player, Bailey Bram(#17) We have been cheering for Bailey since September and following her journey to the Olympics.
Our school kicked off the Winter Olympics by having our own Winter Olympic sports day. Stations were sets up and each class cycled through the stations. We experienced, Curling, Skating, Hockey, Like and Biathalon- school style of course.
We ended the Olympics with the #TeamCanadaChat on Thursday, February 22nd. We learned from 5 Canadian athletes while they were in Canada House in South Korea!
We were so excited when our team and Bailey brought home the silver medal!
If you want to learn more about the Olympics, please check out these Wonders of the Day:
How many sports are in the Olympics? #2081 https://wonderopolis.org/wonder/how-many-sports-ar...

How many countries participate in the Olympics? #2080 https://wonderopolis.org/wonder/how-many-countries...
Does the olympic flame ever go out? #663 https://wonderopolis.org/wonder/does-the-olympic-f...
Keywords:
Share:
0

Comments
Latest Posts from Our Lead Ambassadors:
Fines Family
Feb 12, 2014
One of the things I love about Wonderopolis is the ability to connect several wonders to support a theme in the classroom. You can find wonders to ...
0
Caplin Family
Oct 4, 2013
It's been three years since Wonder #1 Why are Flamingos Pink? piqued my interest. Their theme for the birthday celebration is "Look How Far We've ...
0
Sarah Nicols
Dec 21, 2012
I am so excited to be a Lead Ambassador for NCFL's Wonderopolis.org Wonder Year Adventure 2012! We have already had such a great time getting to ...
0