Christie Wyman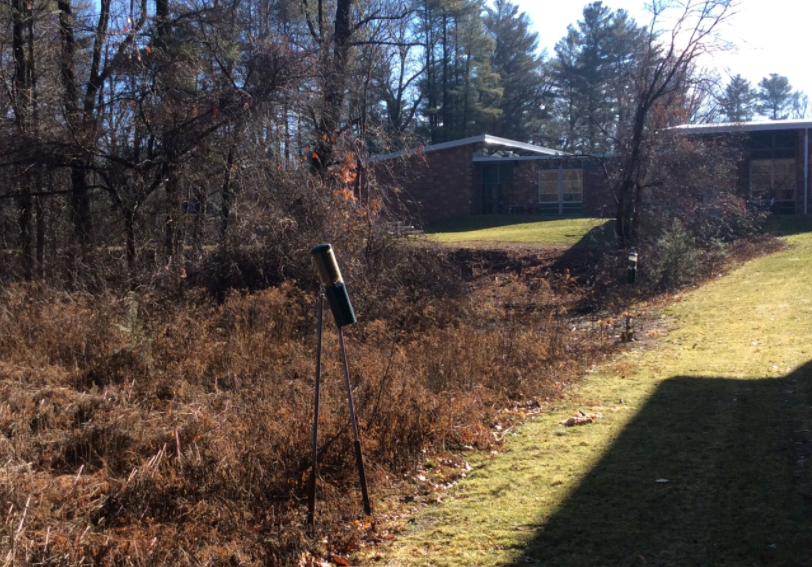 We don't have to go very far for Science inquiry opportunities, and I bet you don't have to, either! Our Kindergarten class had two mysteries that we were wondering about right outside our door. The first mystery is that birds appear to prefer our feeder as opposed to the one outside the room two doors down. When they are both full with the same seed, they come to our feeder and not the other one. It isn't until ours is empty that they go to other one.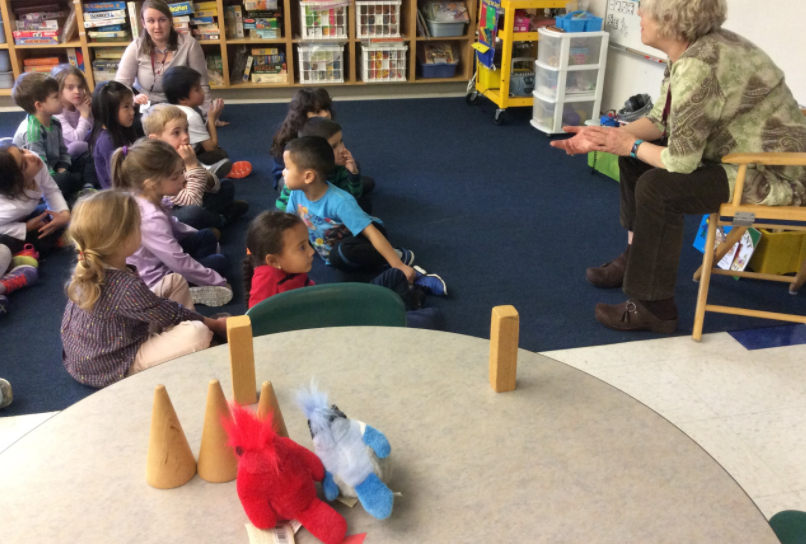 One of my students designed a model (just as a scientist would!) out of blocks from our block area and stuffed birds to demonstrate her thinking -- that they prefer ours because it is closer to trees (above on the right) and therefore safer than the fully exposed feeder (above on the left) outside of the other classroom. Our Science Curriculum Specialist (above) suggested we start collecting some data (just like scientists do!) about which birds visit, how many, when, etc...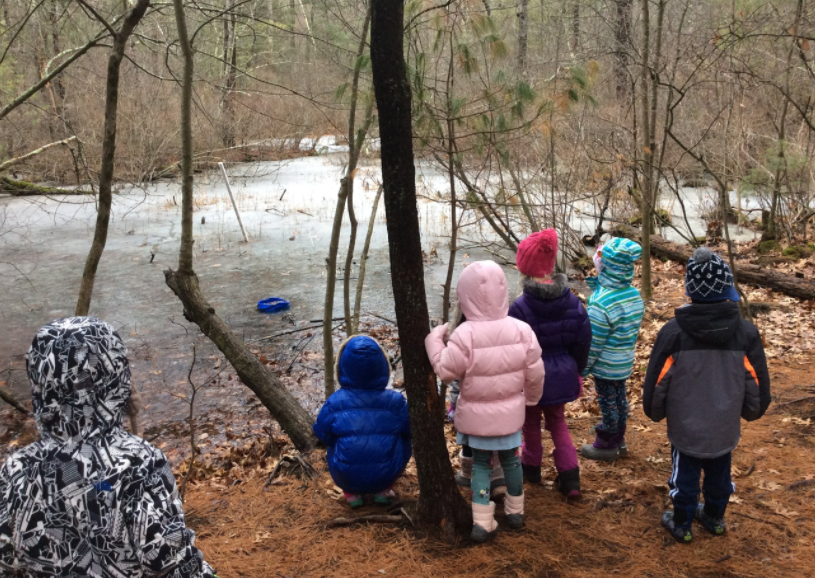 Our second mystery stems from a recent walk into the woods to visit our local vernal pool. We discovered that the center of the vernal pool was frozen, but the edges were not. After wondering together back in our classroom, we designed an investigation (just like scientists do!) to see what we could learn about water and how and when it freezes. We wondered what could be a model for the vernal pool, which is deep in the middle and shallow around the edges. One student suggested we use two different cups, one with lots of water and one with just a little water, to represent the deep and shallow parts of the vernal pool water.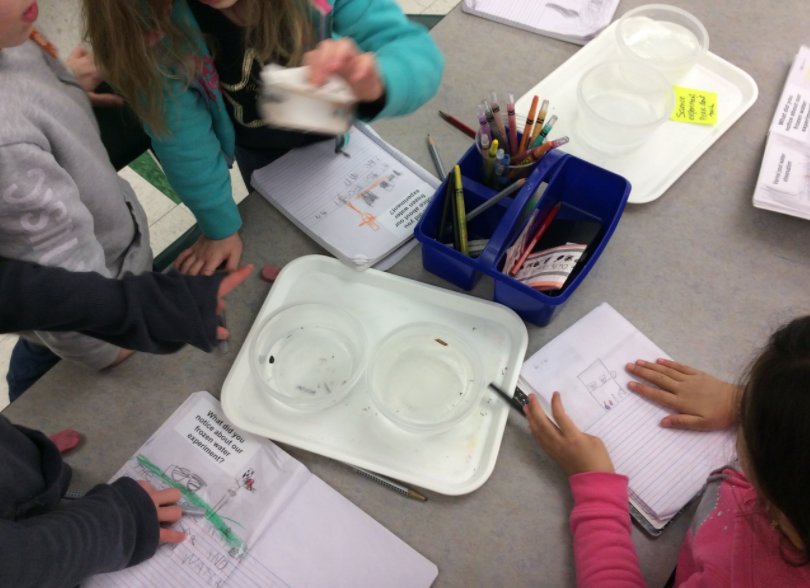 It was decided that we would run two tests -- put "deep" and "shallow" cups outdoors to see if they freeze and another set of "deep" and "shallow" cups in the freezer. We were excited to see what would happen. Our wondering extended to which would thaw first. We are doing the exact science practices that scientists would do. We are scientists and you are, too!
Keywords:
Share:
0

Comments
Latest Posts from Our Lead Ambassadors:
Carol Varsalona
Dec 13, 2017
As Long Island changed from late autumn to a winter-like scene and back to autumn this past weekend, I turned to Wonderopolis to continue wondering ...
0
Michelle Cooper
Sep 26, 2017
Remember when students asked five hundred questions a day? Children start out their academic careers insatiably curious. They wonder how grass ...
0
Robyn Thiessen
Sep 11, 2017
As I begin another school year I am rought with insecurities and questions about what I am doing in my classroom. Am I doing enough? Am I learning ...
0