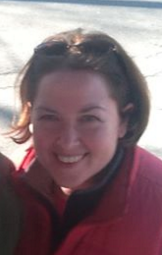 Wonder Lead Ambassador
Christie Wyman
Joined 5 years ago
Christie Wyman is a Kindergarten teacher and Grade Leader in Massachusetts, as well as a Lead Ambassador for Wonderopolis.org. When not nurturing her young writer/naturalists, she enjoys exploring vernal pools, marveling at the birds at her feeders, and hiking with her husband wherever mountains meet the sea. You can connect with Christie on Twitter @WymansWonders or on her blog, wonderingandwondering.wordpress.com, where she posts twice-weekly for both the Slice of Life and Poetry Friday communities.
View Full Profile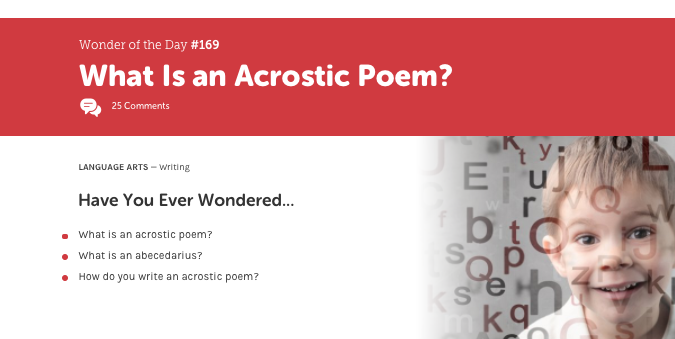 Apr 16, 2018
Acrostics are a fun poetic challenge. A bit like a puzzle! Choose a topic -- word or short phrase -- and write it vertically. Next to each letter, ...
0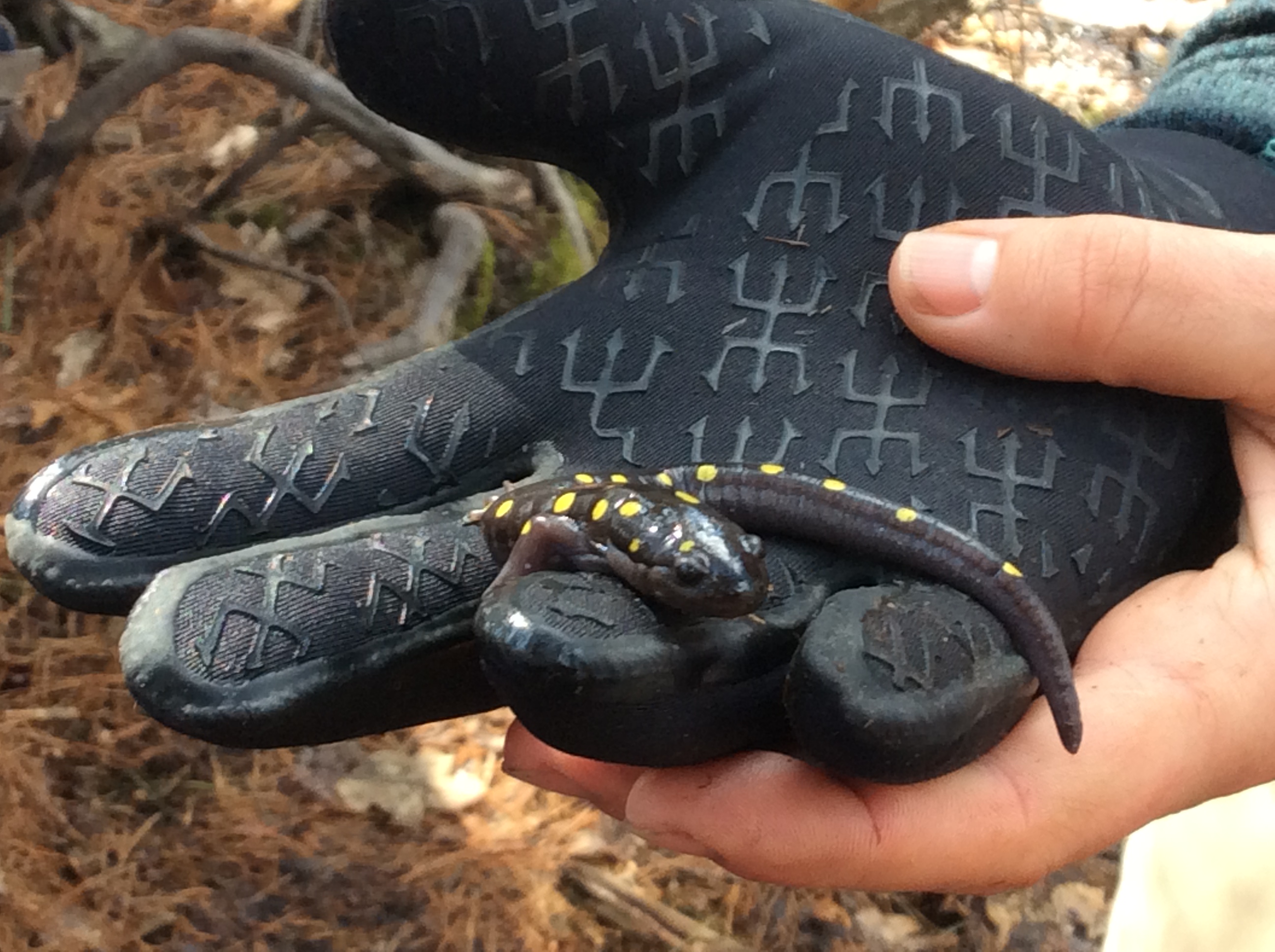 Apr 15, 2018
Happy National Poetry Month! This month I am tagging along with poet/author Amy Ludwig VanDerwater during what has become her annual NPM Project. You ...
0