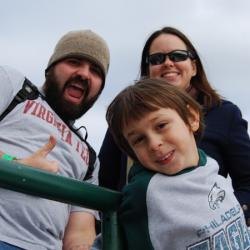 Brasdis-Nixon Family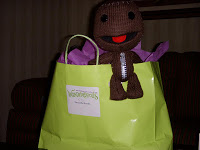 Frank, Allan, and I were talking about all of our experiences since being a Wonderopolis Wonder Family, when Allan said, "Remember that time when Pierre was on top of that gingerbread house at the woman's shop?  That was so funny!"
And it hit me.
I haven't introduced Pierre to anyone outside of the Wonderopolis team!  (GASP!)  So without further adieu, please meet Pierre.
X  X  X
I am not a video game player.  I'll play the  Mario Brothers game occasionally and pretty much anything that includes dancing, singing, or sports, but a gamer I am not.  So, when I first met Frank (and learned he was a gamer), I held my ground and firmly disclosed that he can play video games all he'd like, but I will not unless it had to do something with the aforementioned subjects.  He smiled and tolerated my non-gamer comments and even abstained from playing without me even suggesting it.
Anyway, one evening, I was sitting in my big, comfortable arm chair (I so lovingly call my "thinking chair") and reading when I heard some pretty chill indie music coming from the TV.  Knowing Frank, I immediately looked up to see what in the world he was doing when I spied this cute little creature jumping across the screen.  I was captivated by the graphics and music and this little sock puppet character that I completely forgot what I was doing and found myself next to Frank in his gaming chair.
"What is this?"  I asked, my eyes not leaving the screen once.
"Little Big Planet.  I've told you about this game before...I thought you'd sorta like it."
And that was the beginning of my infatuation with not only Little Big Planet, but the main character, "Sackboy."
Fast forward almost a year.
It was a little after Christmas and Frank, Allan, and I were doing our own Christmas gift exchange.  We had already had one with my family in New Jersey, one with family in Lancaster, and one with my parents here, so now, it was our turn to exchange gifts.  Frank handed me a squarish-shaped gift and I couldn't think of what in the world it could be.  As I tore it open, I saw "Sackboy's" little hand poking out from the opening and I gasped.
"No you didn't!"  I practically screamed, tearing through the rest of the package like a wild animal.
And low and behold....yes he had.  Frank had purchased me my own, customizable "sackboy."
It wasn't until we were on the plane to our layover in Baltimore did Pierre really have a name.  When the idea first hit us that we should name him, we batted around names, but none seemed to stick.  We came up with things like "Samson" and "Zeke" and "Titus".  Too proverbial.  Too trendy.  Too ancient.
We then landed in Baltimore and Frank joked around with the idea of getting off of the plane and having a limousine driver waiting for us with our names on a placard.  I joked right along.
"Oh Frank, you know Pierre will be there.  He's as faithful to our family as he is to the money they give him,"  I said with a Brittish falsetto.
Then we all looked at each other.
Pierre.
"That should be his name, Mama," Allan said.  He voiced what we were all thinking.
"That, Allan, has a nice ring to it, doesn't it, Frank?"
And it didn't take long for us to agree that Pierre would be our new friend's name.
Since then, Pierre has been everywhere with us.
He was a fun addition to the Wonderopolis Wonder Year Training Adventure and he was even a fun addition to my classes when I introduced both him and Wonderopolis to my students.
In no more than three seconds, they were blasting off questions about Pierre and his adventure in Kentucky.  What things had he done?  What did he see?  Did he like Kentucky?  Did he like going to Wonderopolis.org and reading the Wonder of the Day?  On and on...
I was slightly floored and encouraged at the same time.  I then realized that when the students tuned me out, I would just tell them the information in the point of view of Pierre.  And then I realized more that the kids liked to hear Pierre teach more than me!
The important part is that kids are learning, Pierre is helping them to learn, and I now realize that sometimes video games are more than meets the eye.  :)
Thanks for reading and remember to always wonder!
<3 Sam
PS:  If you want to discover if video games are good for you, check out Wonderopolis' Wonder of the Day here:  How can video games be good for you?
It's more than just child's play!
Share:
0

Comments
Latest Posts from Our Lead Ambassadors: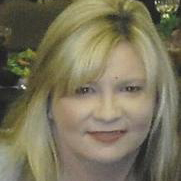 Michelle Cooper
Mar 17, 2016
What have you wondered about today? What fills you with curiosity? What can you imagine creating? These are just a few questions that will ...
0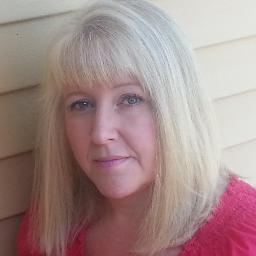 Robyn Thiessen
Mar 8, 2016
I loved to see that other Wonder Leads felt that becoming a Wonder Lead was a dream come true because I felt exactly the same way!! I have used ...
0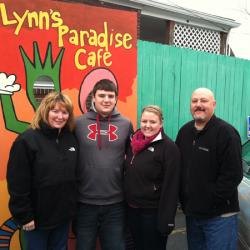 Caplin Family
Sep 15, 2012
Not often do I purchase books anymore without visiting my local library. Actually the librarian told me I make the best referrals for new books. I ...
0