Laura McShane
Every year we put together a Mother's Day program for our preschool classes. It is always a wistful process, choosing books and a craft to share with the little "flowers" that come to our library.
Flowers are symbolic, but do kids understand why it has become tradition to give our mothers flowers on a day we call Mother's Day? Spring is a heady time of year - alternating between days that are sunny, rainy, hot, or cold - and kids are growing so fast that they don't often notice how many changes take place at this time of year.
We are reading The Story of Ferdinand to encourage the kids to slow down and to realize that flowers are not just about girls. Boys are "flowers," too - and we all can find ways to appreciate being true to one's self and finding our daily happiness.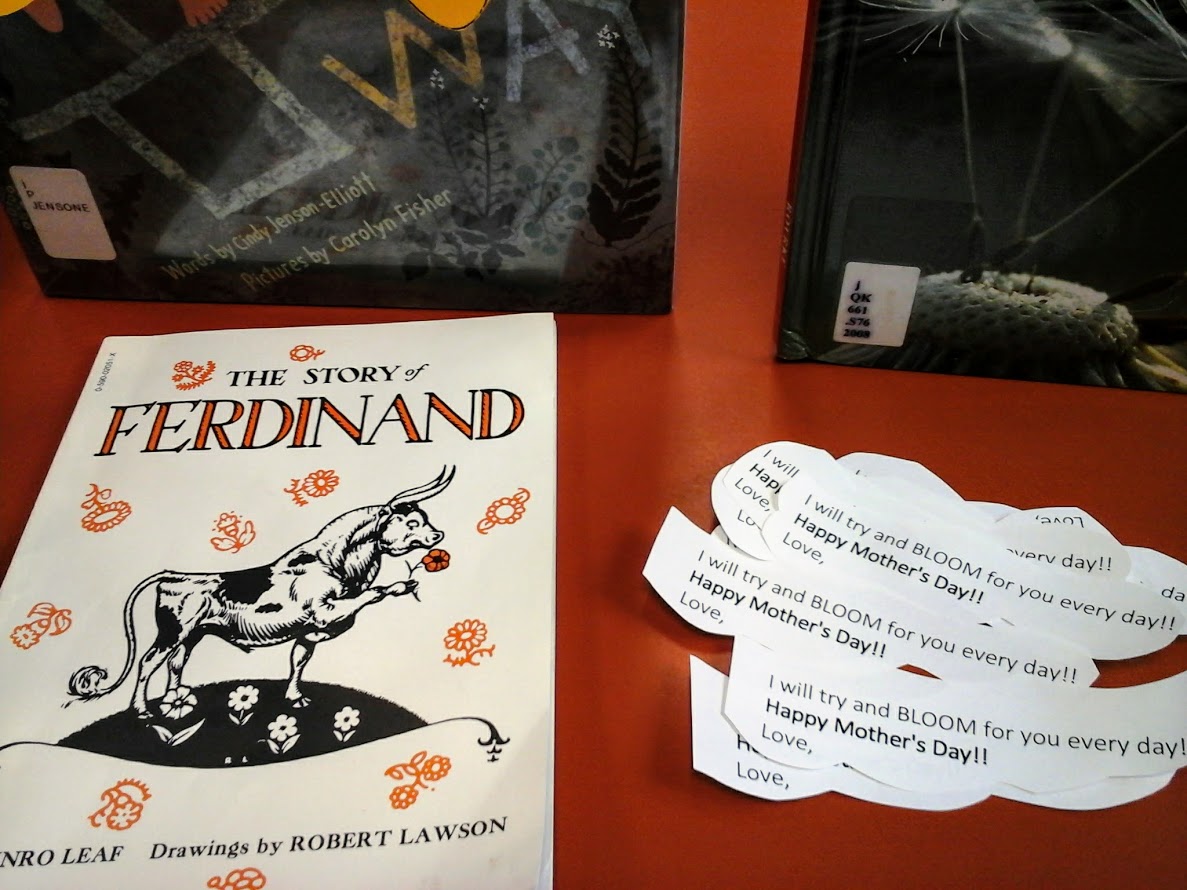 We are also sharing the non-fiction title Flowers by Patricia Whitehouse. She has written several titles that compliment this story-time and that are useful for display. The presentation of this book offers many daily wonders about flowers: Why do flowers come in so many colors? Why do some plants have many flowers? Why do flowers smell? What are petals? What flowers have the most petals?
Story time will close with a crowd pleasing title: Big Yellow Sunflower by Frances Barry. This is a fold-out book that opens up to be a giant yellow flower! The kids love this title, so if your library is lucky to have a copy - it may be reference-use only. We close the program by adding petals to create a giant flower for mom on Mother's Day - affixing a label to the back that reads:
"I will try and BLOOM for you every day!"
For more Spring and Mother's Day ideas - please see the list compiled through Columbus Public Library : Mother's Day Flowers.
And, let's all try to BLOOM more often!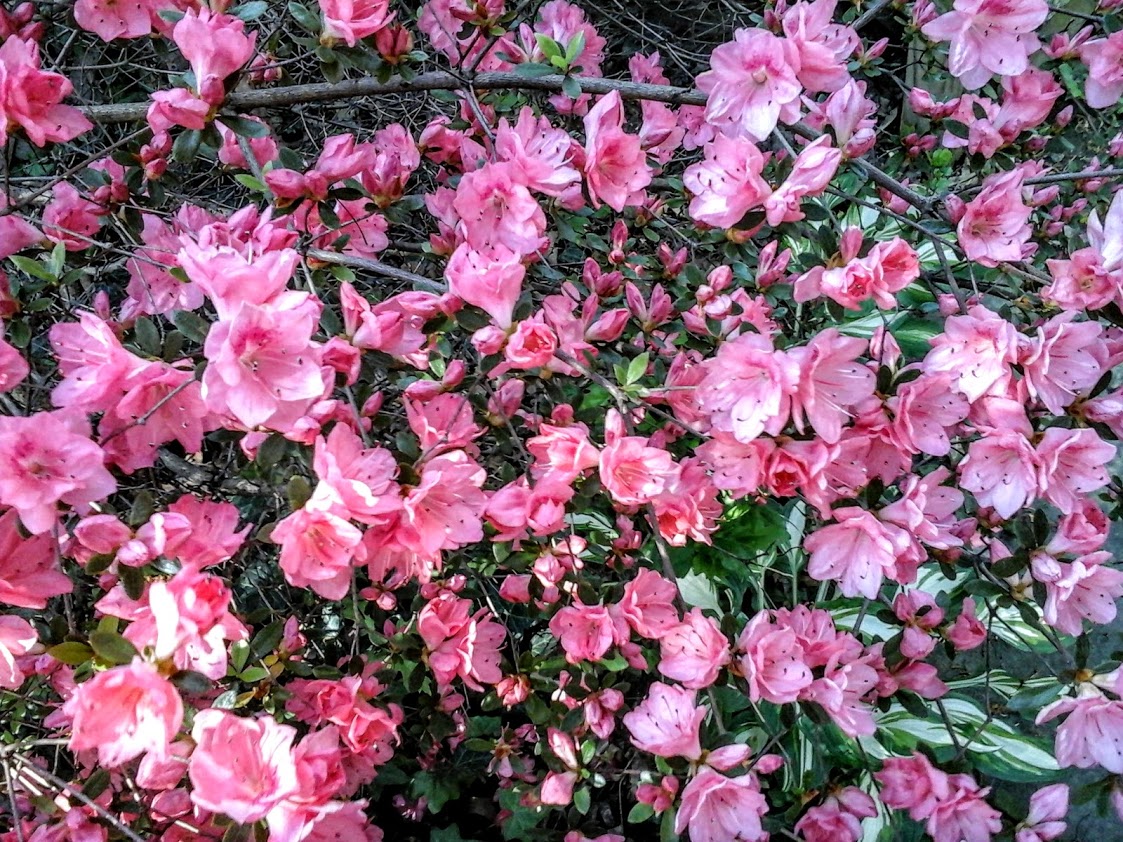 Here is a scarf activity from Jbrary to open the preschool program:
A simple rhyme to use with scarves that's perfect for the spring.


Lyrics:
Here's a green leaf, and here's a green leaf (hold out left hand, then right)
And that you see makes two (hold up 2 fingers)
This is the bud that makes the flower (hold palms together)
Now watch it bloom for you (slowly separate palms)
Here is a craft for older kids that will involve printing out a color copy photo of themselves and affixing to a flower they can cut out and then fold to close and make a card. Encourage kids to decorate and possibly add "promises."
Keywords:
Share:
1

Comment
Latest Posts from Our Community:
Jayla Solomon
Jan 8, 2018
So the power of air is very weird like air is what you breath air is what lets thing be able to fly
0
Christi Coplin
Aug 7, 2017
It is summer time. The very much needed vacation period for all teachers. graduation was on May 25. I shall miss the class of 2017 terribly they all ...
0
Kierly Brimm
Jun 20, 2017
sdfsdfdfsdfsdf
0