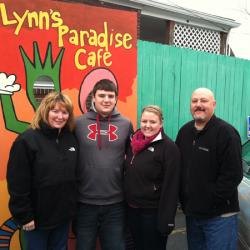 Caplin Family

I am sad to say last week we did not celebrate Poetry Friday!  I had to make a choice because of giving diagnostics which was not a choice.  So I chose not to do Poetry Friday, and I am pleased to announce that three students voiced their concern during our class meeting Friday afternoon.
"If we have to give up something, please do not choose Poetry Friday."
"I finally like poetry and so let's not give it up now."
"I was ready to sing today in Poetry Friday.  Can we sing now?" Of course the answer was YES!!
So I learned a few valuable lessons. First I already have my class hooked on Poetry Friday and most of them are anxious to celebrate it.  Second,  their comments reinforced how much students want and need routine in our class.  Finally and most exciting--- they missed it!
I am happy to report when the students returned to school - we celebrated Poetry Monday!  How could I not after listening to their comments Friday afternoon in class meeting.  After math class, I passed out the above poems, and I encouraged the students to write around the poems.  This is still a challenge at this time of year but already they are making progress.  As you can see from my notes, we rolled word study (the sound of long o & verb tenses) poetry (stanza, rhyme scheme notice the rectangles, triangles, circles in the first poem) vocabulary (synonyms strange/weird, exact/precise), connections (guidance lesson), set up (font change) and just had fun.  We were all exhuasted but in a good kind of way.  Are you celebrating Poetry Friday?   You should be--- you can hit every standard in one poem!
Thanks Laura for hosting today's Poetry roundup at Writing the World for Kids
Share:
0

Comments
Latest Posts from Our Lead Ambassadors:
Susan Hellard
Sep 24, 2017
We just returned from our biggest field trip of the year. Our 5th grade overnight environmental 4H trip. This trip never seems to go as planned, I ...
0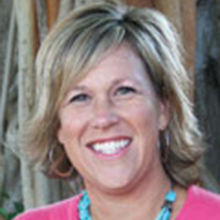 Jennifer McDonough
Mar 20, 2016
Jen McDonough has been teaching and wondering with kindergarten and first graders for the past sixteen years at The Benjamin School in North Palm ...
0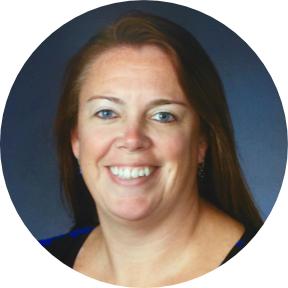 Krissy Pierce
Mar 9, 2016
I am so excited to embark on this journey with the other Wonderopolis Lead Ambassadors! I have been a long time follower of all things Wonderopolis ...
1