Matthew Arend
When is the last time you encouraged your principal to #wonder?
This past week I was challenged to wonder by two different staff members and I could not be more grateful.
My first wonder challenged me to explore the world of the stock market. Admittedly, knowing very little about the buy, sell, trade mentality I had to spend a little bit of time wondering. Our gifted and talented teacher (@Bsol) encouraged my wonder by inviting me to participate in the Stock Market Game with her 5th grade students. Students are in the midst of investing in stocks of their choice and tracking the earnings of their selections. By sharing the classroom Google Doc with me, I had to choose my investment and document my thinking just as the students were doing. Using the resources the teacher shared with me, I made my selection after wondering which of my choices would earn me the most money. (You can follow along with her our gifted and talented classroom here: @SiglerPACE)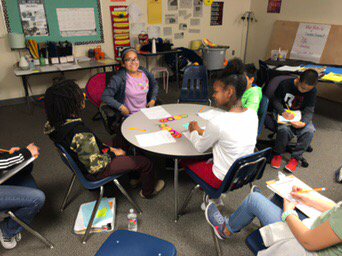 (Students above are using Socratic Seminar to discuss their investments)
Are you wondering which stock I chose? I researched and selected the following:
NDTOY & DLB
I am happy to report both of my choices are trending in the right direction!
My second wonder was an opportunity to collaborate with one of our 5th grade teachers (@lorcloyon) as she planned an end of nine weeks Camp Wonderopolis. Our first experience was planned out with the help of Wonderopolis Ambassador Kristie Ennis. (Read more about it here.) The second time around, we felt confident in creating an opportunity that allowed students to wonder about topics they had learned in the past nine weeks and topics students could be exposed to causing them to wonder about what they would be learning next.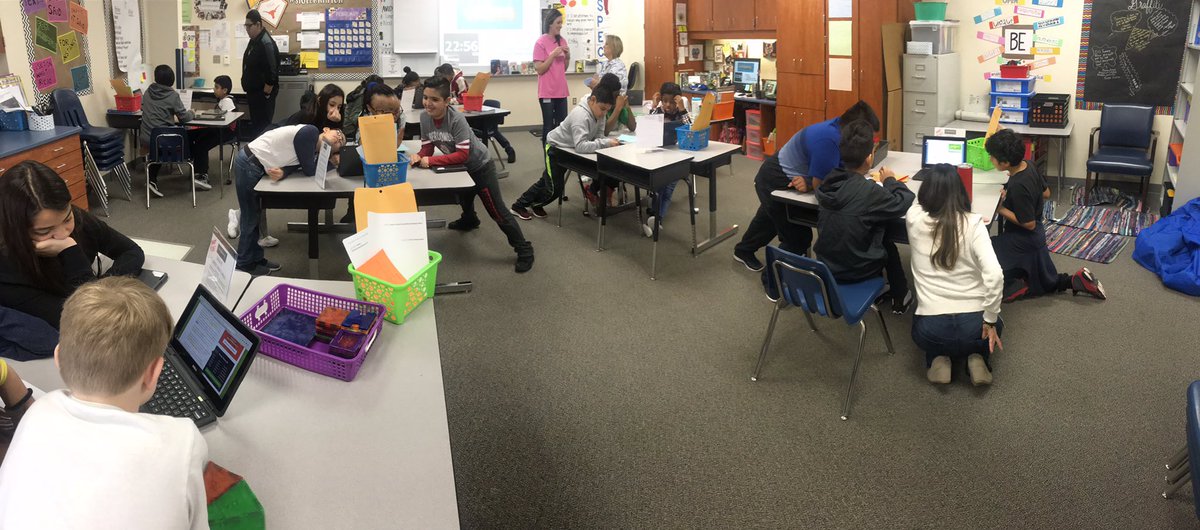 (Student groups leaned into read and listen to the specific Wonders they were learning more about)
Being invited to wonder with a classroom teacher took me out of my role as principal and placed me back into the roll of a teacher. It was refreshing if only for a small amount of time to be back in the planning mode, creating experiences that promoted inquiring and wonder.
I am grateful to both of these teachers for including me in their learning, but more importantly I am thankful for the opportunity they gave me to have to stop and wonder.
How are you encouraging your principal to wonder with you?
Keywords:
Share:
0

Comments
Latest Posts from Our Lead Ambassadors:
Carol Varsalona
Dec 15, 2018
It's that magical time of the year when the night sky sits in stillness, the neighborhood quiets down, and wait for the sounds of jingle bells and ho ...
0
Laura McShane
Nov 21, 2018
The proverb goes: "Necessity is the mother of invention." Here's our plan to keep kids' little hands busy over the long holiday breaks: Our wreath ...
0
Christie Wyman
Oct 30, 2018
Looking for a fun STEM challenge with a twist for your class or school community? Look no further than biomimicry! What's biomimicry? It's ...
0