Christie Wyman
On Tuesday morning, the most magnificent rainbow appeared in the sky just as families in cars and buses filled with excited children were making their way to school. Cars pulled over, parents and staff snapped pictures as children squealed with joy. What a way to start another day of learning and growing together!
With this image still vivid in my memory, I scrambled for pen and paper when my students were safely delivered to PE class. I scribbled down words, thoughts, and feelings that came to mind, knowing that there was a poem amongst those faded pastel hues. Later that day, I curled up with a cup of tea and my scribbles. Wondering what more I might add to my ideas, I searched Wonderopolis (a great source for poetic inspiration) for a wonder about rainbows. I found Wonder of the Day #116: Why Do Rainbows Appear? and mined a few more descriptors and facts from the text. After some gentle nudges, a rainbow appeared.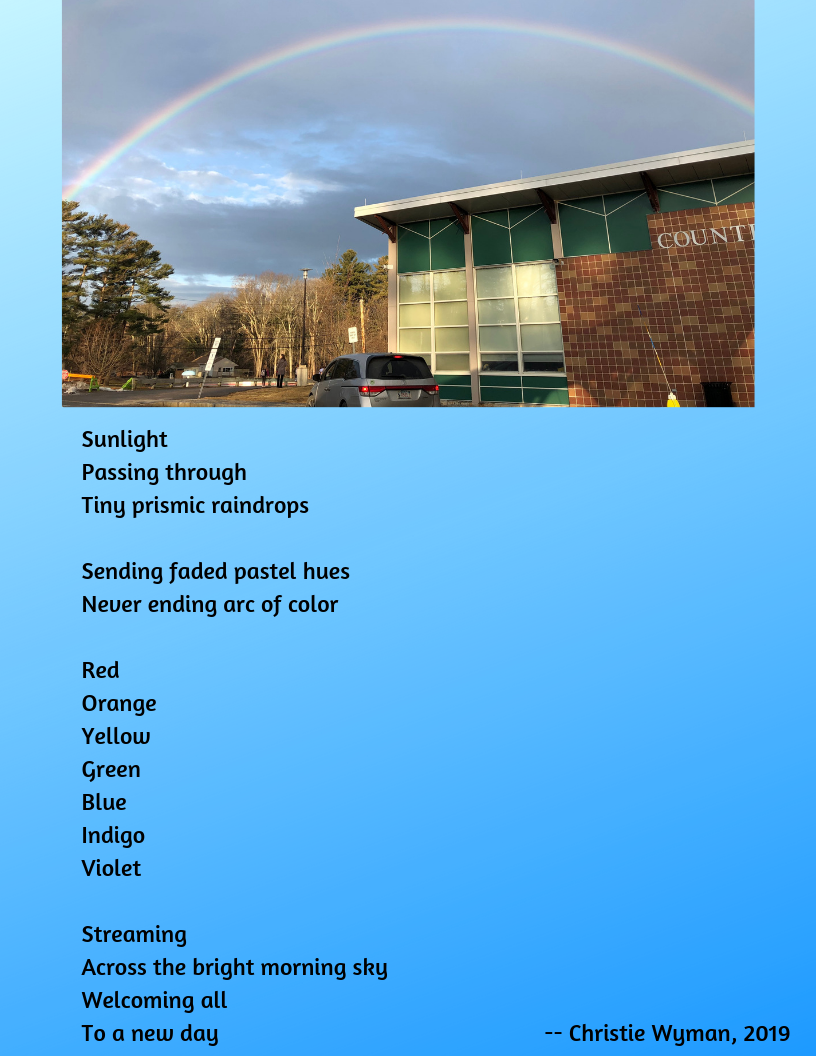 The next time your students are looking for a bit of inspiration, perhaps you'll guide them towards Wonderopolis wonders. You never know where it might lead.
Keywords:
Share:
1

Comment
Latest Posts from Our Lead Ambassadors:
Laura McShane
Feb 15, 2019
I first became aware of the National Center for Families Learning and Wonderopolis as part of a suite of FREE Open Educational Resources - searchable ...
0
Carol Varsalona
Jan 12, 2019
White, fluffy snow came down in buckets when I was little. The entire backyard was covered in drifts that prevented the local milk truck from ...
1
Matthew Arend
May 2, 2018
Summer is just around the corner and after a year of exploring, learning and creating, students must continue to be exposed to these experiences. ...
0