Laura McShane
Winter is always a tough time of year as hardship brings out the need for family and community support. It can also be a depressing time of year for many without a support network.
In Cleveland, Ohio, there are a lot of cultural differences, but even those who are recent arrivals to my neighborhood from all parts of the world can relate to the story shared by Nigerian-American Oge Mora.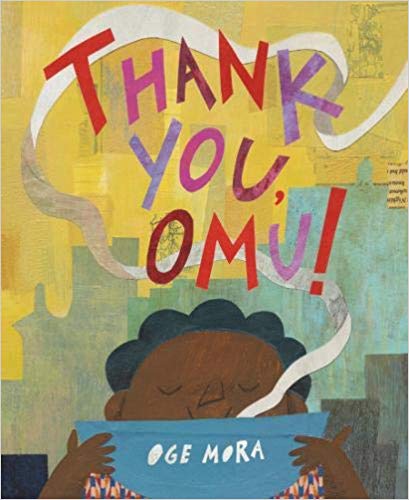 In this story, Omu (Nigerian for Queen or grandmother) is cooking a delicious red stew that smells so delicious that everyone in the neighborhood is soon appearing at her doorstep for a taste. Like the classic Stone Soup by Marcia Brown, Oge Nora's Nigerian soup/stew tale conveys the need for communal support and finds that the sharing, caring attitude of gratitude is a universal theme. We all want to feel the comfort of being loved and soup is a metaphor for that happiness.
Families are never perfect, but the larger community can help shape children by identifying factors that make children feel loved. The Minnesota-based Search Institute has identified 40 developmental assets for adolescents that help young people flourish and mature into successful and contributing adults. The assets include support, empowerment, boundaries, constructive activities, commitment to learning, positive values, social competencies and positive identity.
Start building support at home by reading together. Family support is the first ingredient in our soup for the soul.
Keywords:
Share:
0

Comments
Latest Posts from Our Lead Ambassadors:
Carol Varsalona
Jul 5, 2019
Summertime is a joyful time of year to explore, play in the sun, relax, and recharge. One way to do so is to enjoy the pleasures of reading and ...
0
Christie Wyman
Apr 28, 2019
Ever tried creating a poem with Poem Generator? Why not give it a try!
0
Kristie Ennis
Feb 26, 2019
As we grow older, our sense of wonder tends to move to the back burner. Adulting is hard, y'all! That doesn't mean wonder disappears; it just means ...
0