Laura McShane
Now that I am older, I am less afraid to speak my mind, and I do. I have been threatened and told to shut up for stating my opinions, but I realize I am still lucky to live with the protection of free speech in America.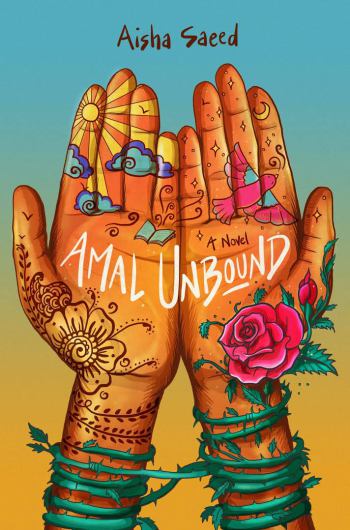 Author Aisha Saeed's new book Amal Unbound is a featured read for Global Read Aloud 2108. The book is a fictional account of a young girl in Pakistan, who speaks up and pays the price. Author Aisha Saeed takes inspiration in this novel from the real-life experience of Malala Yousafzai. Her fictional Amal is forced into servitude to repay her "debt" for insulting a powerful political figure in her Pakistani village.
Reading Amal Unbound will help you understand your own freedoms and help your understanding of another culture. Challenge yourself to learn a new language and new words. What is mehndi, jalebis, parathas? Learn more about the world by sharing your experiences in writing, music and art. You are never to young to change the world!
Teachers Resource Guides - from Author Aisha Saeed


Keywords:
Share:
0

Comments
Latest Posts from Our Lead Ambassadors:
Christie Wyman
Oct 30, 2018
Looking for a fun STEM challenge with a twist for your class or school community? Look no further than biomimicry! What's biomimicry? It's ...
0
Kristie Ennis
Oct 15, 2018
"This book is for teachers who want something better for their students and who believe in each child's capacity for deep and creative ...
0
Carol Varsalona
Oct 11, 2018
My concept of summering started many years ago as a young girl. I grew to love the summer season that always allowed me to relax, reflect, and ...
0