Laura McShane
My Cleveland neighborhood, Brooklyn Centre, has one of the oldest cemeteries in the Cleveland area. It is the distinguished resting place for many of the founders of Cleveland - the early settlers of the region.
The Cleveland Metroparks has an annual tour of the cemetery that highlights the history of beer and breweries in Cleveland. The tour also includes a lot of interesting information about German culture and how the brewery industry influenced real estate and society in America.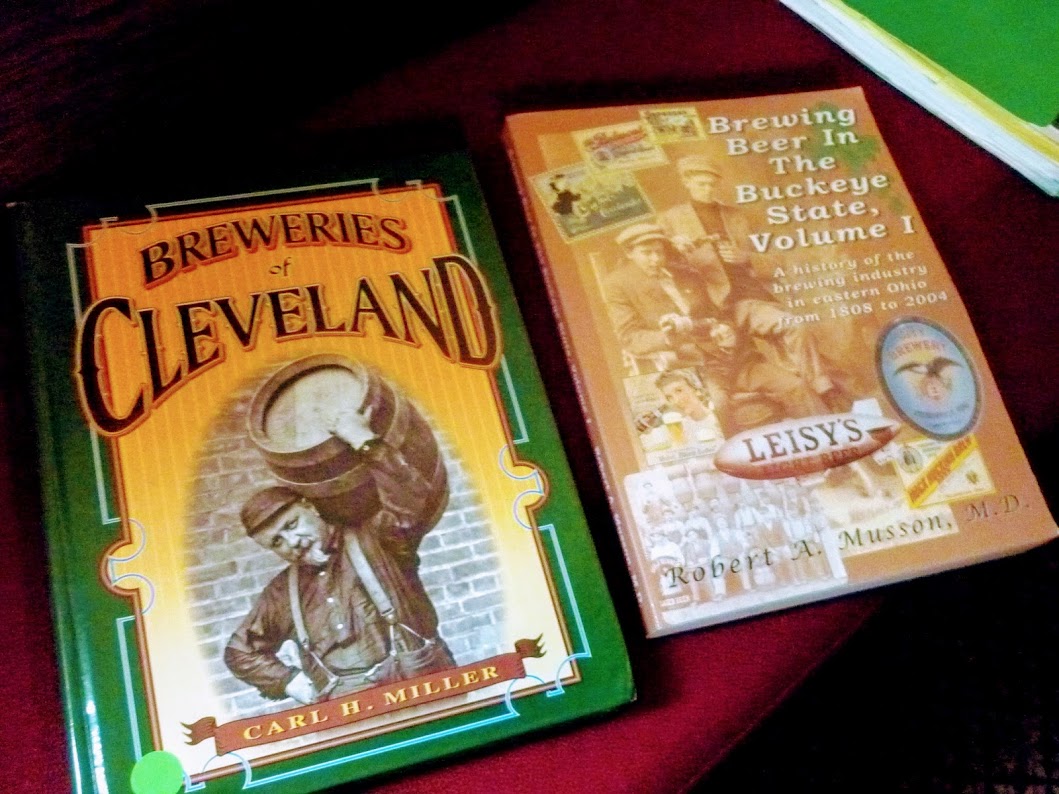 The Brooklyn Centre neighborhood was one of the first areas settled by Germans after the initial settlement by families from the Connecticut Western Reserve. Rural farms gave way to streets and housing for immigrants working to construct the Ohio and Erie Canal. The Brainard farm was purchased for the Riverside Cemetery:
Titus N. Brainard, owner of 140 acres on Pearl Street and Scranton Roads, offered to sell 102-1/2 acres of his farmland containing cropland, wooded hillsides, open land, ravines and waterways in October 1875. The farmland was acquired originally by his grandfather, Asa Brainard, when he came here from Connecticut in 1814.

It was interesting to learn that German beer in the lager style is a different process than the process to make English ale, requiring COLD water!
German immigrants set up brew gardens and needed cold, clean water to produce the lager-style beer. Ice was drawn from local stream fed ponds, including man-made ponds like the "lakes" designed by E. O. Schwaegerl for the landscape of Riverside Cemetery.
At first, production could only take place during the cold winter months, but the creation of ice cellars staring around 1870 allowed year-round production. The Metroparks tour features the Star Brewery family and also the Leisy Brewery: Isaac and August Leisy, natives of Griedelshein, Bavaria, came to Cleveland from Iowa in 1872 to attend a brewers' convention. They liked the city so much that the following year they took over the old Haltnorth Brewery at Vega and Rhodes Aves.
The last stop on the tour (which includes many historical detours) appropriately ends with the Schlather family mausoleum.


Keywords:
Share:
0

Comments
Latest Posts from Our Community:
alexa bella
Apr 12, 2018
As you know that webhosting is necessary to run a website. Now it's depending on your budget which hosting you can buy for your website. But if ...
0
Jayla Solomon
Jan 8, 2018
So the power of air is very weird like air is what you breath air is what lets thing be able to fly
0
Jim DeSantis
Feb 21, 2017
The computer as we know them today have changed drastically since they first became a consumer product. Wonder #292 talks about "What is The ...
0