Carol Varsalona
URGENT MESSAGE:
As residents of the earth, we need to take on the role of stewards, keep watch over the bountiful creation provided us, and teach students about the challenges of climate change and other local environmental concerns. Adults can model the slogan, Reduce-Recycle-Reuse, to take a small step forward in Earth Day efforts to save Mother Earth. Children can join in the efforts as well.
WHAT CAN WE DO? In my blog post, Celebrating Earth Day, I provide ideas, poetic expressions, and a mini-lesson that can grow into an Earth Day Everyday celebration.
NOTE: The post I just completed is live at my blog site, Beyond LiteracyLink, and is installment #1 of my Wonder Bundle of activities that I am creating for Wonderopolis. This post stems from Wonderopolis' Wonder of the Day #1675. As a Wonder Lead Ambassador, I am committed to impacting teaching and learning through the lens of a wonderologist. Do you often wonder how you can help protect the earth?
Join me as I create additional installments of my Wonder Bundle on the beauty of the earth and the power of voice here at my Wonder Ground site.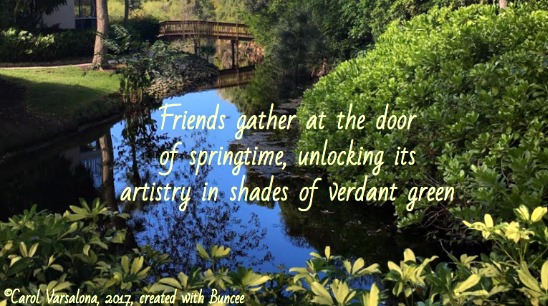 Stay tuned...

Keywords:
Share:
0

Comments
Latest Posts from Our Lead Ambassadors:
Delsia Malone
Nov 4, 2017
This month is my favorite month for so many reasons. I was sharing with a teacher and a friend that for me November is the month that we realize the ...
0
Krissy Pierce
Nov 1, 2017
Sitting in a Social Studies PD today on Inquiry Design Model and WONDERing how Wonderopolis is utilized in other classrooms as part of Inquiry Based ...
0
Robyn Thiessen
Sep 11, 2017
As I begin another school year I am rought with insecurities and questions about what I am doing in my classroom. Am I doing enough? Am I learning ...
0