Paul W. Hankins
This month, Amy Ludwig VanDerwarer (Forest Has a Song, Every Day Birds) will be drafting poems inspired by the previous day's "wonder."
I'll be keeping my drafts in here: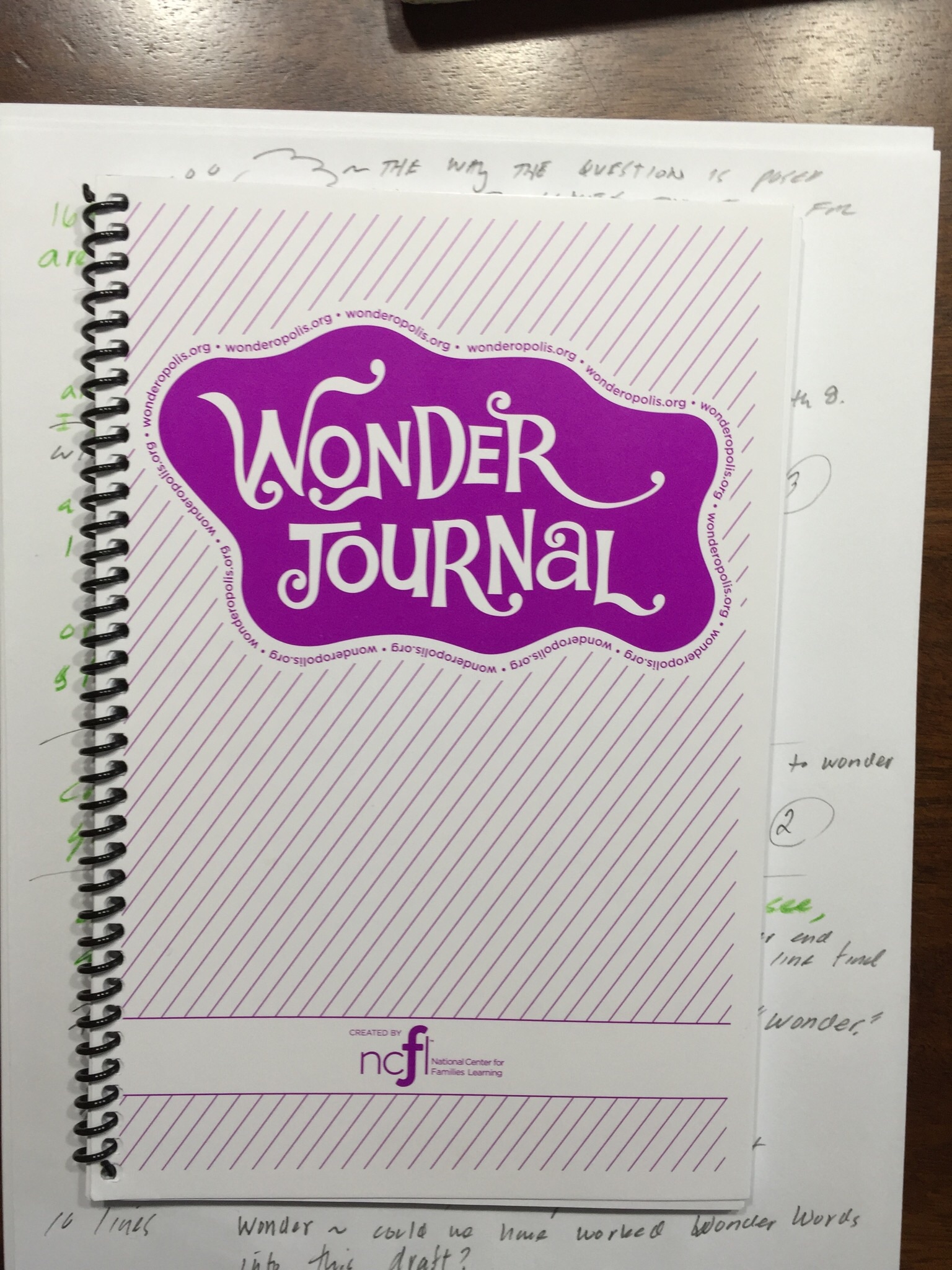 Yesterday's "wonder," #1659, was "Is coral an animal, plant, or rock?"
In order to show process this month, I'll be sharing my notes--my jump starts--my approach to the poem.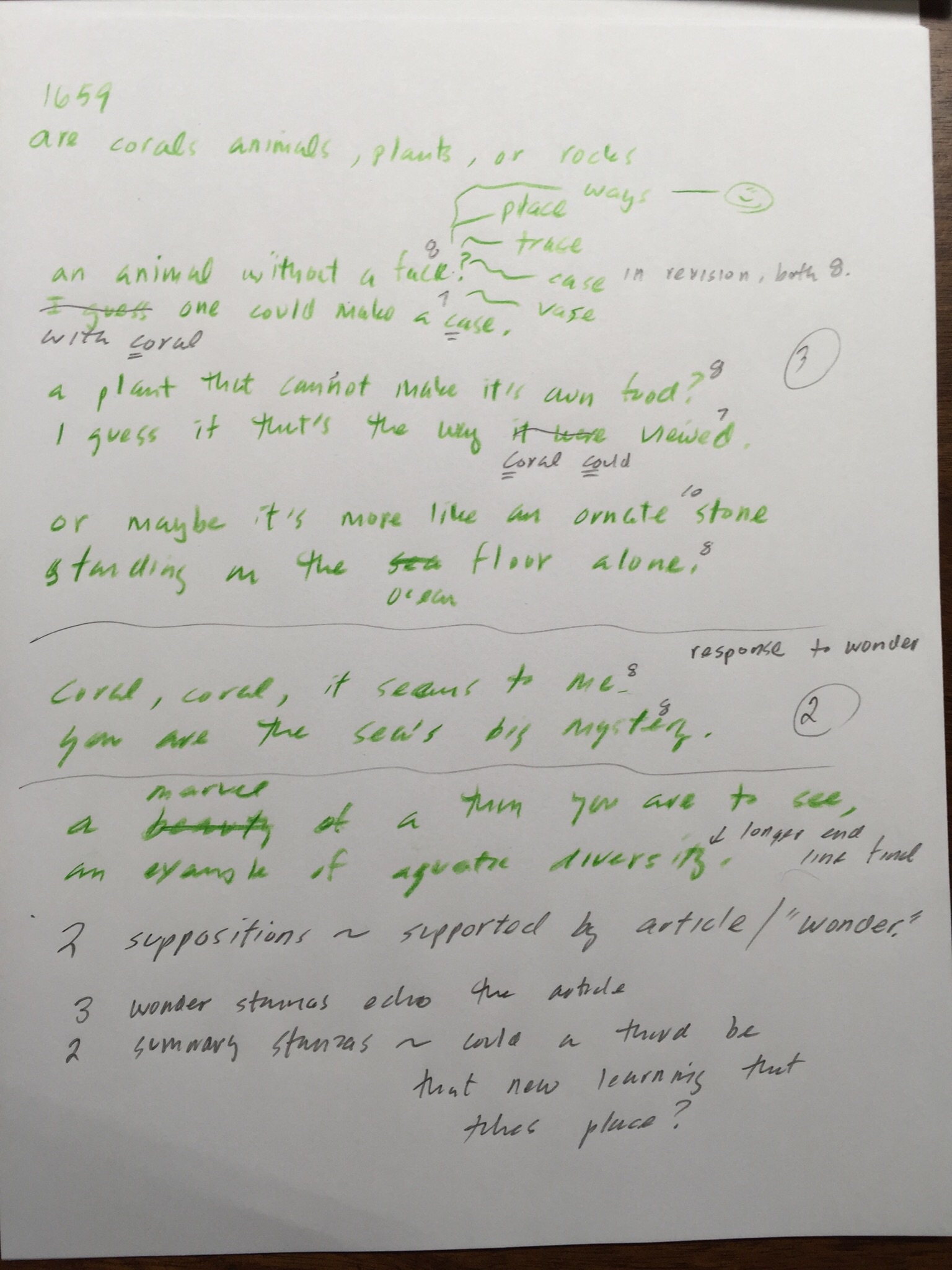 This is something we might do with our students. Anne Lamott might call this a "down draft." We're just getting some writing "down."
Note, too, that I am asking myself questions as I go. I want to "wonder" along with you how this approach might work with young writers in the classroom. The "wonder" I've kept coming back to out of today's piece is how poetry is informed and formed by the "wonder." In turn, does the resulting piece begin to shape a response in prose?
Here is today's piece, inspired by Wonder #1659: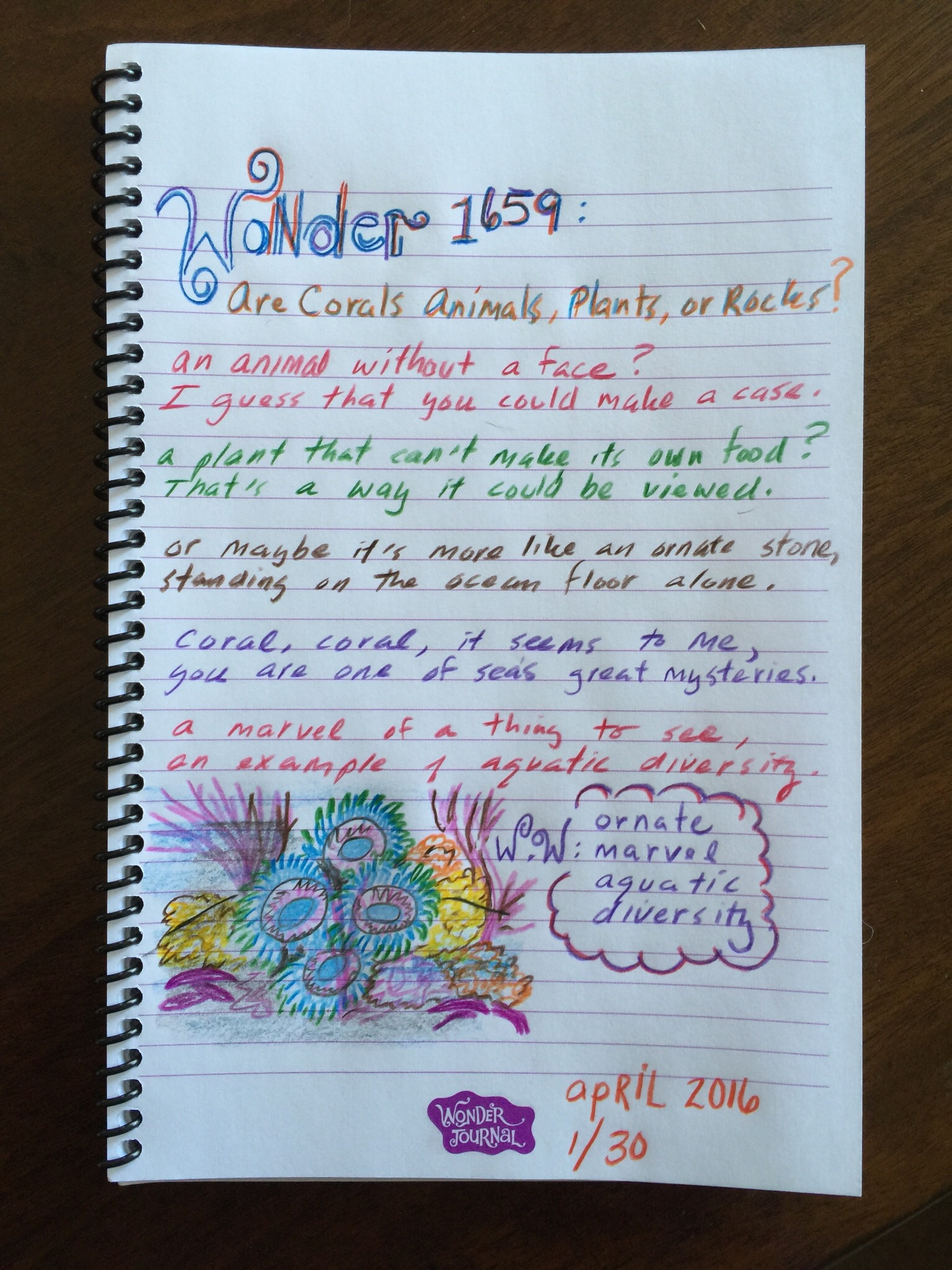 An animal without a face?
With coral, one could make a case.
A plant that can't make its own food?
This is a way coral could be viewed.
Or maybe it's more like an ornate stone,
standing on the ocean floor alone.
Coral, coral, it seems to me,
you are the sea's great mystery.
A marvel of a thing to see,
an example of aquatic diversity.
Keywords:
Share:
1

Comment
Latest Posts from Our Lead Ambassadors:
Robyn Thiessen
Mar 5, 2018
Have you ever had Olympic fever? My kiddos and I just spent the past two weeks cheering, learning, creating, skating, inquiring, researching and ...
0
Jennifer McDonough
Oct 23, 2016
This summer I presented with Georgia Heard, author and educator extraordinaire. We were presenting on the importance of wonder and inquiry in the ...
0
Fines Family
Feb 12, 2014
One of the things I love about Wonderopolis is the ability to connect several wonders to support a theme in the classroom. You can find wonders to ...
0