Objective
Discuss ways humans adapt to weather.
Big Idea
Learn how humans organize to deal with weather conditions.
Read theKaty and the Big Snow by Virginia Lee Burton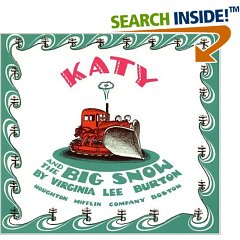 Discussion:
Tthe author depicts the snow plow with human qualities and a girl's name. Would you choose a different name?
There is a map of Geopollis in the book that includes a compass rose.
A compass rose, sometimes called a windrose, or Rose of the Winds, is a figure on a compass, map, nautical chart, or monument used to display the orientation of the cardinal directions: North, East, South, and West—and their intermediate points.

What are some of the vital services "Katy" helps during the Big Snow - heading out in all four directions??

--police
--post office
--railway station
--telephone company
--water department
--hospital
--fire department
--airport