NCFL
Six libraries across the nation were awarded $1,500 grants, NCFL training, and Youth and Family Campsite Kits to implement Camp Wonderopolis programming this summer, thanks to generous support from Better World Books. These libraries provided Maker activities exclusively found in the Youth and Family Campsite Kit and suggested book pairings for each of the six Camp Wonderopolis tracks online. In this guest blog post, Union Intermediate School Library, (Clinton, NC.) shares how Camp Wonderopolis shaped summer learning for their families:

Over 30 Union District students ages 5-11, participated in a once-a-week summer program funded with grant money from the National Center for Families Learning and Wonderopolis.org. Each week students participated in hands-on activities, earned online badges by completing Wonder lessons, and came together with community members and businesses by on-site field trips.

The theme for this summer was "Flex Your Wonder," with all activities focused on sports, fitness, Olympics, and having a healthy lifestyle. During Wonder Pulse week, Mrs. Erica Page, Children's Program Director of The Center for Health and Fitness, came to help students explore fun games and activities to get their heart rates up, and to teach them how having a healthy lifestyle and getting at least 30 minutes of exercise per day makes them healthier people.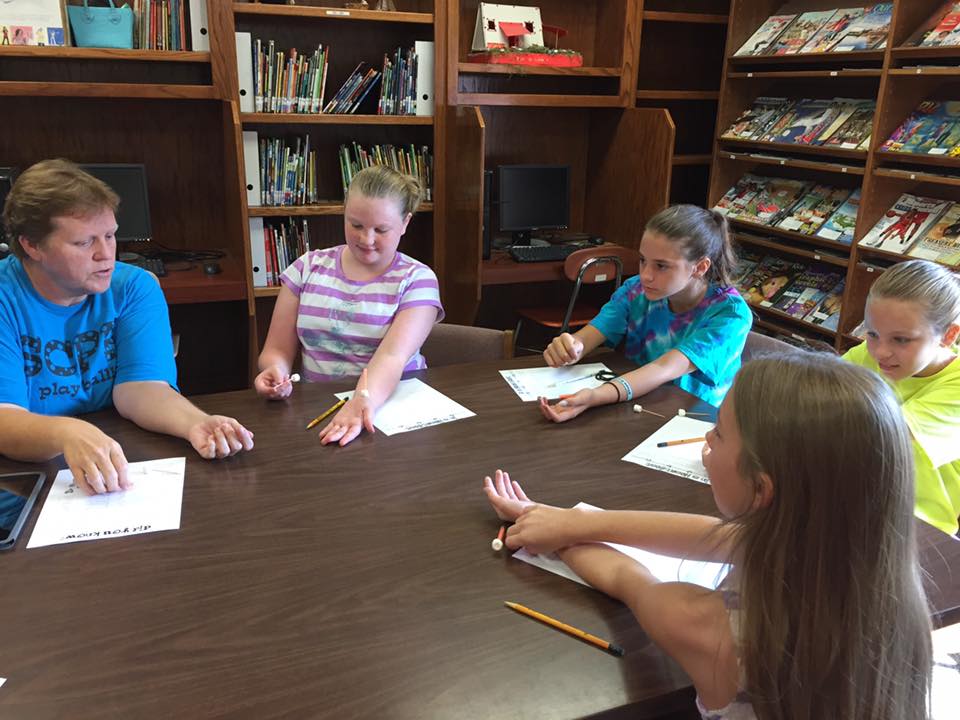 Also during this session, students did an experiment to measure their heart rates. They stuck a toothpick into a small marshmallow and placed it on their wrists. By watching the toothpick, they could see it vibrating as the blood rushed beneath it. Students timed their pulse for 15 seconds, and multiplied it by four to get their per-minute calculations. They compared their resting pulse rate with other animal species. They were intrigued to learn that mice have fast heart rates of over 500 beats per minute compared to humans that average about 50-70 beats per minute.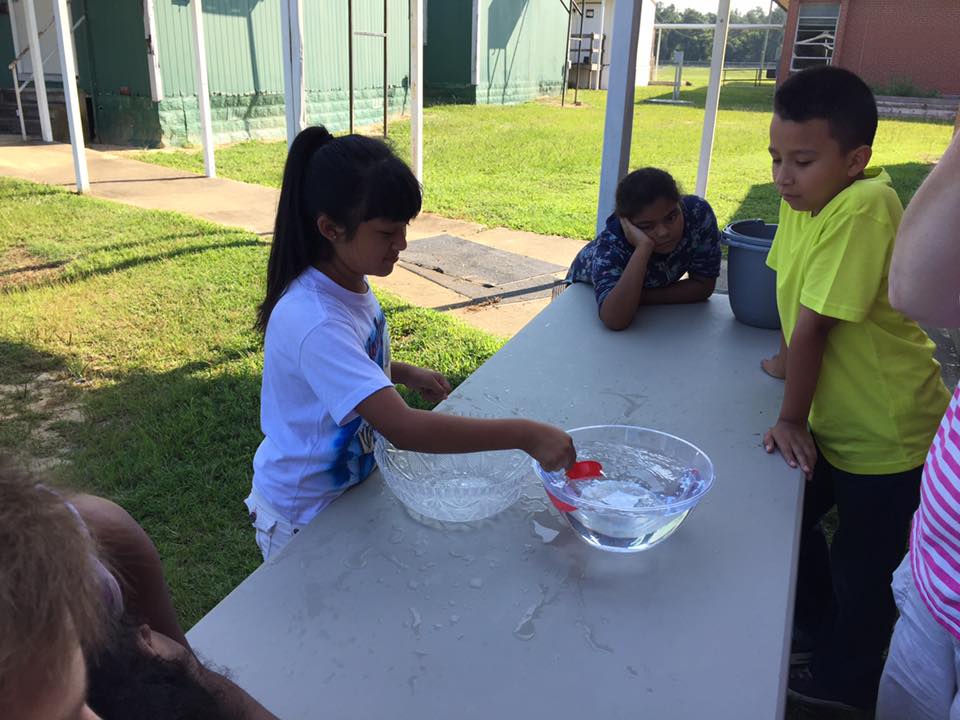 Mrs. Wendy Smith, 5th Grade Teacher, engaged the students with a fun experiment to see if they could beat their hearts in a race! In one day, our heart pumps about 1,900 gallons of blood throughout our body, that is 1.3 gallons per minute. Each time our heart beats, our body pumps 2.4 ounces of blood, or about ¼ cup. Mrs. Smith put a gallon of water in a bucket to show students just how much blood the body pumps. She then challenged them to move the "blood" to another container by using a ¼ cup measuring scoop. They used a stopwatch to time themselves! It was messy and wet, but fun!
Keywords:
Share:
4

Comments
Latest Posts from Our Spotlights:
Kim Martin
Jun 5, 2016
I've been an inclusive technology specialist and digital technology consultant for several years and this year I've decided to return to the ...
8
Deb Frazier
May 24, 2016
This post was originally posted on Two Writing Teachers on May 11, 2016 by Deb FrazierI am reading more and more about maker spaces and the more I ...
17