Renee Cunningham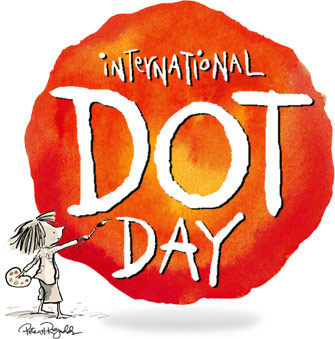 September 15 is known as International Dot Day. While it may not be a holiday that Hallmark is printing cards for, it is certainly a big deal in the education community.

Based on Peter Reynolds' book, The Dot, it encourages student creativity and for each individual to "Make Your Mark" on the world. If you are not familiar, here is a video reading of the book: https://youtu.be/Jojp5vkRJWQ
While many schools celebrate with having everyone dressing in polkadots and students creating artwork, there is an opportunity to go deeper.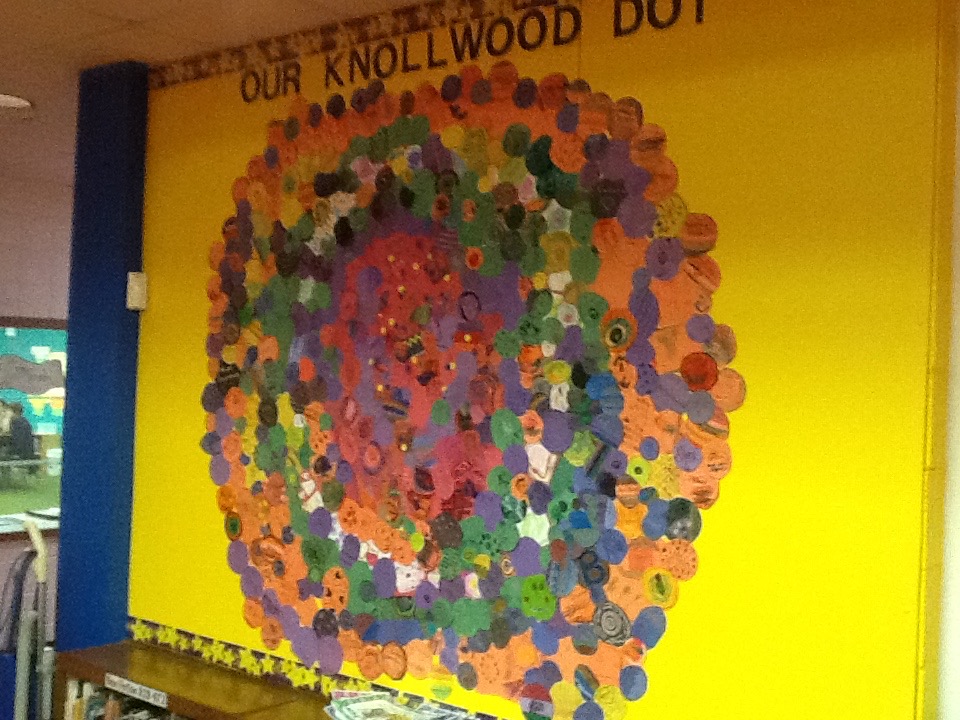 We created a school-wide dot, each grade level having a different color background, to show that we are all unique, yet also fit together beautifully.

I love the encouraging message that this book conveys. We want our students to grow up with a sense of WONDER, and imaging that anything is possible. As the art teacher says, "Make a mark and see where it takes you". Many students are paralyzed by the fear of being wrong, but when we create a classroom culture of acceptance and applauding risk-taking, students will build on their dot.
The timing of Dot Day is perfect, at the beginning of the school year when relationships are still being formed, and the school environment is full of hopefulness, eager learners, and still fresh school supplies.
If you do not have anything planned for today, don't despair. There is still time to have your own Dot Day celebration. As the website says, "September 15th-ish". For additional resources and connections check the official website: http://www.thedotclub.org/dotday/ or search the hashtag #DotDay to see how people all over the world celebrate!
Live full of WONDER and Make Your Mark!!!
Keywords:
Share:
0

Comments
Latest Posts from Our Lead Ambassadors:
Jennifer Rubin
May 1, 2016
I have a 3rd grader who wonders constantly. I mean all day long - every day. His favorite starters are "What would happen if...", "How does...", and ...
0
Michelle Cooper
Mar 17, 2016
What have you wondered about today? What fills you with curiosity? What can you imagine creating? These are just a few questions that will ...
0
Paul W. Hankins
Mar 1, 2016
When I attended nErDcamp last summer in Parma, Michigan, I got to see my friend and nationally-recognized hero/ambassador for books, John Schumaker ...
0