Kristie Ennis
Sometimes, Educational Technology can be so overwhelming; there is so much out there that it is easy to feel that you'll never keep up. There are always shiny, new tools available for classroom and personal use that grab our attention and the attention of our students, but that doesn't always mean they are worthwhile. One of the goals I have in The Book Fort, my weekly newsletter, is to review Ed Tech tools so that teachers can have an easier time choosing those that may be useful to them. One such tool is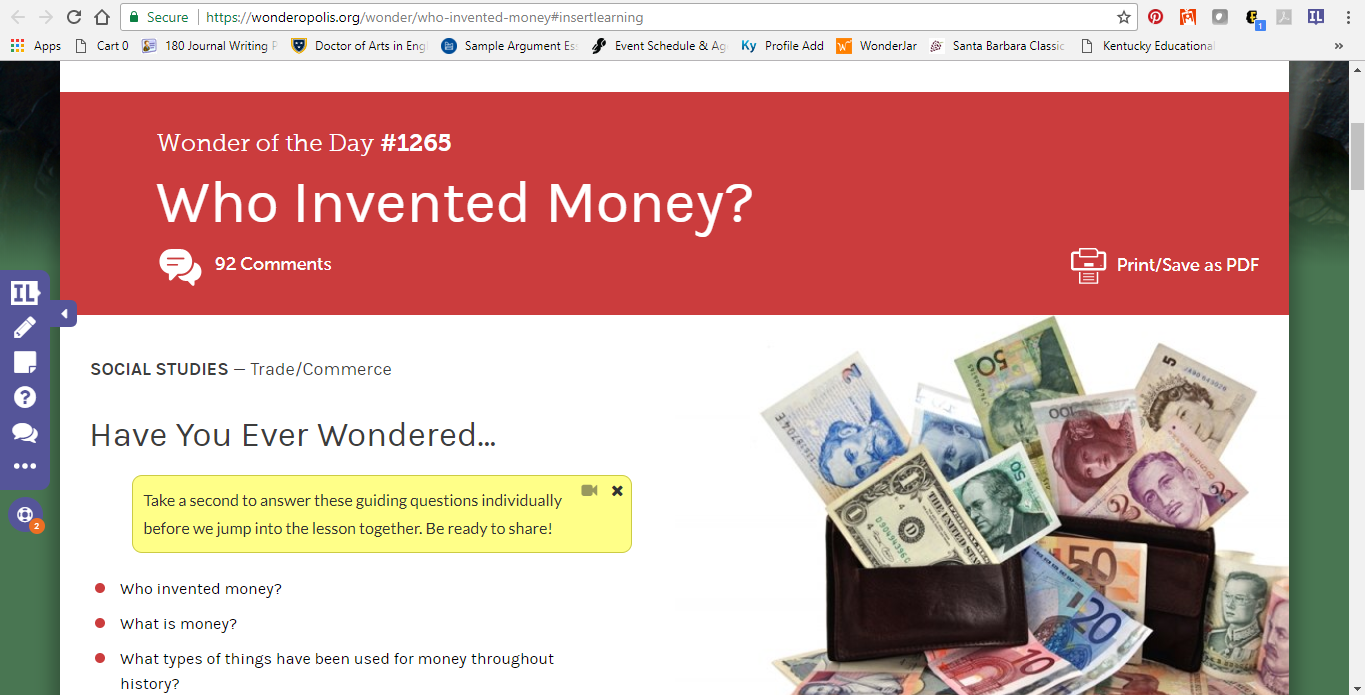 , a Google Chrome extension that allows users to interact with any webpage by adding comments, questions, sticky notes, and much more. Many teachers have access to Chromebooks and other computers for students, so this could be a game changer! Bonus: it works very well with Wonderopolis. Check out the sample below where I inserted some instructions for students to use on one of the Wonders-of-the-Day. Try it today; you'll love it!
Keywords:
Share:
0

Comments
Latest Posts from Our Lead Ambassadors:
Laura McShane
Mar 13, 2017
Lent is a shortened form of the Old English word len(c)ten, meaning "spring season." Lent 2017 is observed from March 1 [Ash Wednesday] through April ...
0
Christie Wyman
Feb 13, 2017
We don't have to go very far for Science inquiry opportunities, and I bet you don't have to, either! Our Kindergarten class had two mysteries that we ...
0
Carol Varsalona
Mar 18, 2016
Sometimes in life days are heavy and sometimes they are filled with wonderful news. Recently, I was blessed with good news and an announcement.It all ...
0