Wonder in the Sonoran Desert
Oct 9, 2017
Kristie Ennis
This week I am thrilled to have the opportunity to attend the National Center for Families Learning Annual Summit once again. This year, it is in Tucs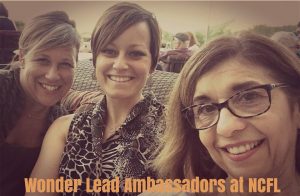 on, Arizona in the middle of the high desert where saguaros and javalinas live. Last night, we kicked things off with a tequila toast after hearing the legend of Pancho Villa. This morning, as the sun rose over the mountains, we hiked and learned about the desert environment. We returned to participate in a cleansing ritual with a Native American host. Tonight we will hear from Magic Johnson over dinner. What an amazing experience and we haven't even presented our Wonder Session yet!
Share:
Latest Posts from Other Lead Ambassadors:
Laura McShane
Mar 13, 2017
Lent is a shortened form of the Old English word len(c)ten, meaning "spring season." Lent 2017 is observed from March 1 [Ash Wednesday] through April ...
0
Christie Wyman
Feb 13, 2017
We don't have to go very far for Science inquiry opportunities, and I bet you don't have to, either! Our Kindergarten class had two mysteries that we ...
0
Carol Varsalona
Mar 18, 2016
Sometimes in life days are heavy and sometimes they are filled with wonderful news. Recently, I was blessed with good news and an announcement.It all ...
0