Renee Cunningham
I have a confession...I still get jitters on the first day of school! I carefully plan out my outfit, pack my bag with new supplies, and have trouble sleeping the night before. I remember growing up I would wake up to a special breakfast my mom made, and she would take my picture and hand me the lunch she had packed for me. Yes, my mom packed my lunch for me everyday; even through high school!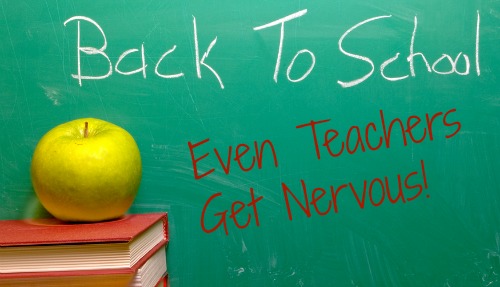 I look back on these memories fondly, and as I transitioned to a teacher still get excited and nervous about the first day. I am excited to meet my new students, worry they will like me and get along, and nervous that I will be able to teach them well and prepare them for the next grade.

While it may seem strange, I actually think these jitters are a good thing; they remind me of the excitement, joy, and WONDER I feel about going back to school. I see each new year, even each day as a challenge to help my students become lifelong learners and better people. While I truly believe in the African Proverb, "It takes a village to educate a child"; I am honored and proud to be part of the village that grows our students.
Share:
0

Comments
Latest Posts from Our Lead Ambassadors:
Jennifer Rubin
May 1, 2016
I have a 3rd grader who wonders constantly. I mean all day long - every day. His favorite starters are "What would happen if...", "How does...", and ...
0
Sarah Nicols
Sep 16, 2012
In 1798, a French emperor named Napoleon Bonaparte invaded Egypt with grand dreams of conquering the world. Napoleon had a great appreciation for ...
0
Fines Family
Jul 26, 2012
Greetings Wonder Friends!This week we've been celebrating the WONDERful world of Creepy Crawling Critters at Wonderopolis Camp What-a-Wonder.  We've ...
0