Carol Varsalona
White, fluffy snow came down in buckets when I was little. The entire backyard was covered in drifts that prevented the local milk truck from delivering the milk but that did not prevent me from running for the back door of the house on snow days. Next to it was a ledge with a smaller latched door that could be opened from the outside by the milkman who delivered our milk weekly. I was always intrigued by the milkman's delivery truck and his careful placement of our milk bottles in the milk box. I wish I had photos of the milk box that always felt drafty in the winter. It was like a secret hideaway for treasures when the milkman was not making deliveries. This is still a fond memory.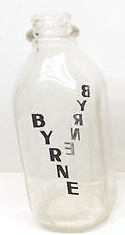 I also remember snowy afternoons when after a day of playing in the sinking drifts having a cup of hot chocolate. My mother would reach for the glass milk bottle and mugs as soon as I came in. There were no microwaves in those days so I would have to wait for the pot of milk and the chocolate flavoring to warm on the stove. It was so delicious and just the right temperature to heat up little frozen hands.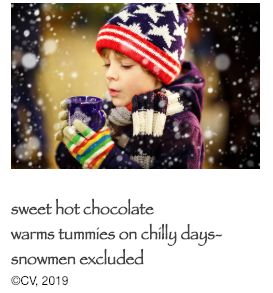 Since it is National Milk Day, I leave you with a delightful Wonder of the Day at Wonderopolis, #805, How Do You Warm Your Tummy in the Winter? Check it out to discover the different ways to warm up on a chilly winter day. My favorite drink is hot chocolate so I'm off to make one using the Keurig machine. YUM! Keep warm this winter.
Keywords:
Share:
2

Comments
Latest Posts from Our Lead Ambassadors:
Laura McShane
Mar 13, 2017
Lent is a shortened form of the Old English word len(c)ten, meaning "spring season." Lent 2017 is observed from March 1 [Ash Wednesday] through April ...
0
Christie Wyman
Feb 13, 2017
We don't have to go very far for Science inquiry opportunities, and I bet you don't have to, either! Our Kindergarten class had two mysteries that we ...
0
Kristie Ennis
Mar 17, 2016
By the time students reach 12th grade, many of them (particularly those of poverty) have switched on auto-pilot. Life has become complicated; ...
0