Renee Cunningham
Do you have a work BFF? That person that you can say anything to, bounce ideas off of, even share workplace gossip (it happens everywhere). Beyond having a BFF, it is powerful to have a thinking partner; someone you can collaborate with, problem solve together, and brainstorm ideas.
We are fortunate to have created that partnership in our roles as Media Coordinator (MC) and Technology Facilitator (TF) at a rural, North Carolina elementary school. This partnership has forged because of a shared vision, a shared space, and a shared appreciation for each other.
A bit of background, we were both classroom teachers before moving into our roles as MC and TF. In our new roles we wanted to show our respective schools what a meaningful resource and team we could be to them and their students. We call ourselves TL Tag Team (we'll solve the riddle for you ... TL standards for technology and library). We are fortunate to operate on a flex schedule; meaning we are not scheduled to see classes each week. This is an important distinction because it makes our lessons with students intentional; and directly related to the standards they are learning in the classroom. In our roles we find and vet resources for teachers, co-teach and model lessons with students, plan collaborative projects, and even offer technical assistance. We are so much more than an enhancement teacher showing kids how to use Dewey Decimal or label the parts of a computer; we are a direct part of their learning. One of the most powerful ways we work together is by planning lessons with teachers and for students. Often we will see a resource or have an idea and will present it to classroom teachers to collaborate with them. Other times a teacher will come to us with a product they want their students to create or a standard they are working to teach and ask for ideas. We always refer to the curriculum standard, and begin with ideas. We have lots of conversations that include, "What about" or "To build on that" or "what if we/they". More often than not these conversations include an "ooohhh" and a bit of giddy excitement.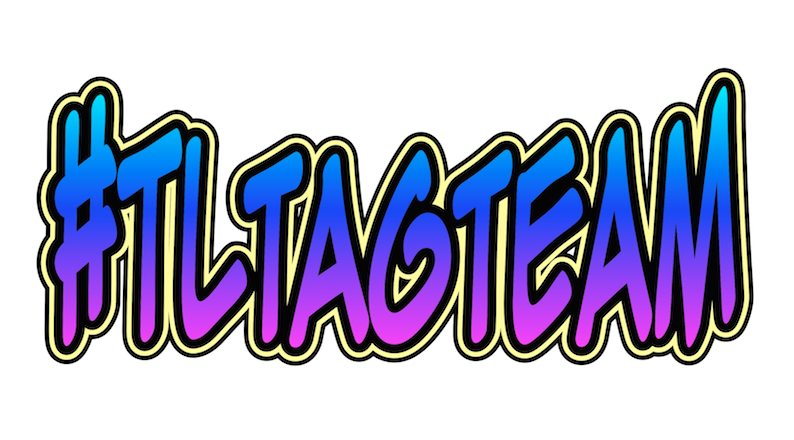 Our physical space has forged our partnership from day 1; because when you sit 3 feet apart at desks facing each other you can not help but talk! 2 years ago our media center space was redesigned, and we moved into a shared office space. This is a clear visual to our staff that we are a team, and that we see our positions as united. Sure, our office also becomes a place for storage, book repair, tech support, lunch, and chat sessions, but we can not imagine it any other way. In an effort to be completely transparent we should admit: It's a mess! Students and teachers alike know where to look for us; and they have become accustomed to asking either one of us their questions. Ann has learned more Dewey Decimal numbers and Renee has learned lots of iPad quick-fix tricks. With both of us being tall, brunette, and last names starting with a C the students often interchange our names and we often do not even correct them.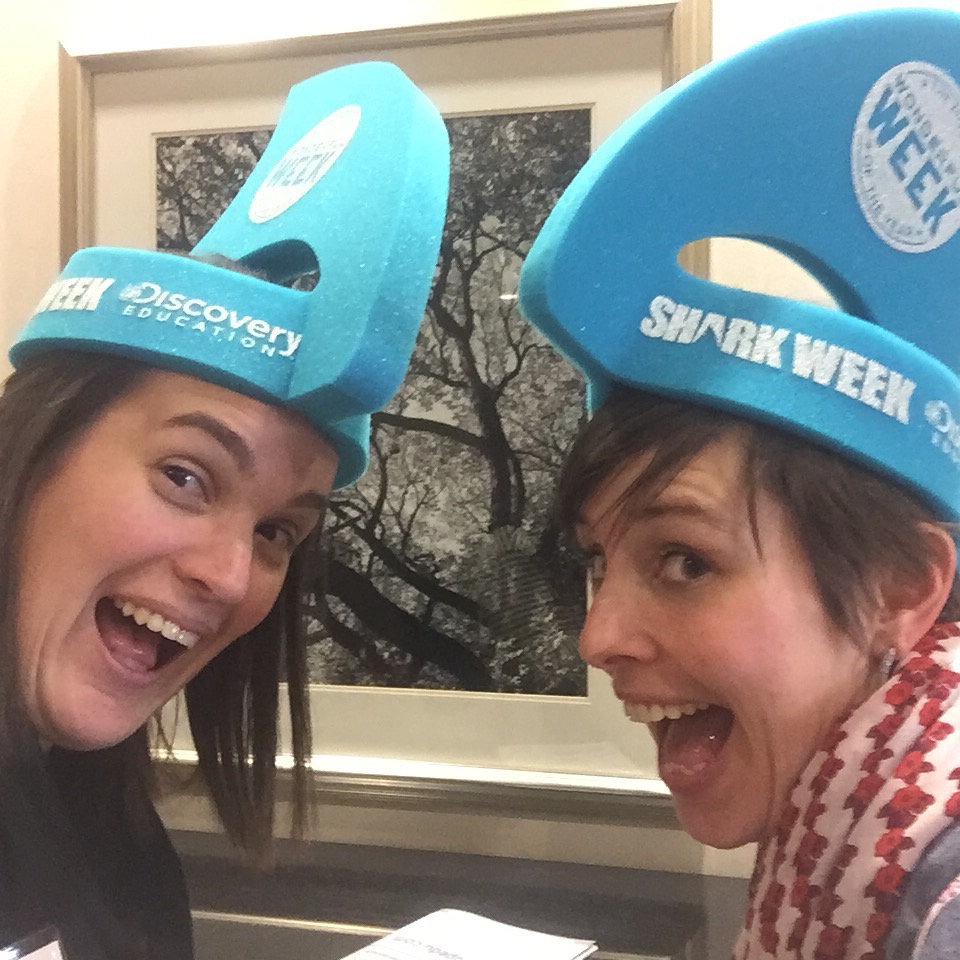 While we are now truly friends, this began with a professional respect, appreciation, and admiration for each other. We see the other as "one of the best" at their respective role. We share many of the same work habits: hardworking, doing whatever is asked, and continuously seeking to improve our craft. More often than not, our brains are "in sync", and we have similar ideas; sometimes this can even be a little scary as it spreads into other areas of our life like wardrobe choices. The day we came to school both wearing yellow sweaters will be saved for another post... We are known to be texting, emailing, and using iMessage all at the same time to communicate, but we would not have it any other way. There is no "magic formula" to our partnership; but we recognize that we are fortunate to have each other to work with each day. On days that involve teaching lessons, attending meetings, shelving books, fixing iPads, making slushies (another post too!) we look at each other and smile, because we both secretly love the crazy, as long as we are together!
Keywords:
Share:
0

Comments
Latest Posts from Our Lead Ambassadors:
Jennifer Rubin
May 1, 2016
I have a 3rd grader who wonders constantly. I mean all day long - every day. His favorite starters are "What would happen if...", "How does...", and ...
0
Lisa Silmser
Mar 21, 2016
I'm no spring chicken so I know that the days before and after an extended break from school can be pretty interesting. Some of the kiddos are so ...
0
Paul W. Hankins
Mar 1, 2016
When I attended nErDcamp last summer in Parma, Michigan, I got to see my friend and nationally-recognized hero/ambassador for books, John Schumaker ...
0