NCFL
Six libraries across the nation were awarded $1,500 grants, NCFL training, and Youth and Family Campsite Kits to implement Camp Wonderopolis programming this summer, thanks to generous support from Better World Books. These libraries provided Maker activities exclusively found in the Youth and Family Campsite Kit and suggested book pairings for each of the six Camp Wonderopolis tracks online. In this guest blog post, Louisville Free Public Library, Okolona Branch (Louisville, KY.) shares how Camp Wonderopolis programming shaped summer learning for their families:
Camp Wonderopolis has been a wonderful addition to summer learning at the Okolona Branch Library. For the past several weeks, we have been meeting on Friday afternoons for many fun-filled events full of wonder. During Wonder Circuit week, the children participated in a pretty cool indoor obstacle course. They enjoyed hula hooping, walking a tight rope, jumping and running. I think that the most fascinating part was seeing them have all of this fun, in a LIBRARY!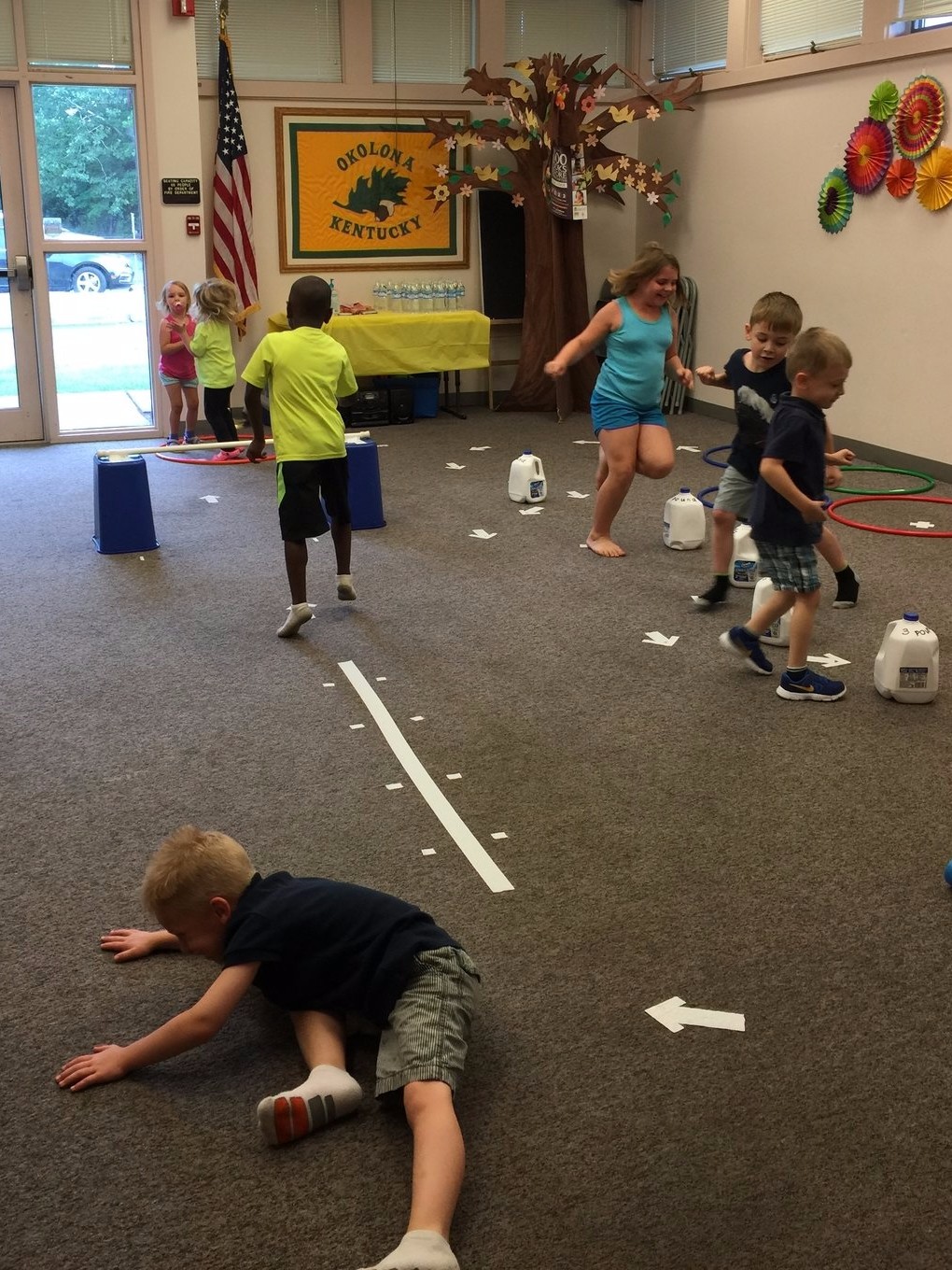 After the course was complete, the children and their parents cooled down with some fruit filled ice pops and talked about the wonders of the human body. Ms. Jessica talked to them about ways to keep their bodies healthy and in shape and then showed them various ways that they could exercise at home with only the use of items in their house. They were so excited and couldn't wait to tell their parents about things that they could do together.
Speaking of parents, they were not to be outdone. The mothers of the youngsters actively participated as well and seemed to be enjoying reliving their childhoods by showing the kids that they could still hula hoop. They had a blast. It was great to see the children look in awe at their parents having so much fun as well.
It has been great, week to week, watching the children work together, have fun and grow their brains. It's equally as fun to watch older siblings help their younger siblings. They all have a bond now with each other that is nothing short of amazing. We can't wait to see what other wonders we have in store during our last week of Camp Wonderopolis!
Keywords:
Share:
0

Comments
Latest Posts from Our Spotlights:
Kim Martin
Jun 5, 2016
I've been an inclusive technology specialist and digital technology consultant for several years and this year I've decided to return to the ...
8
Deb Frazier
May 24, 2016
This post was originally posted on Two Writing Teachers on May 11, 2016 by Deb FrazierI am reading more and more about maker spaces and the more I ...
17